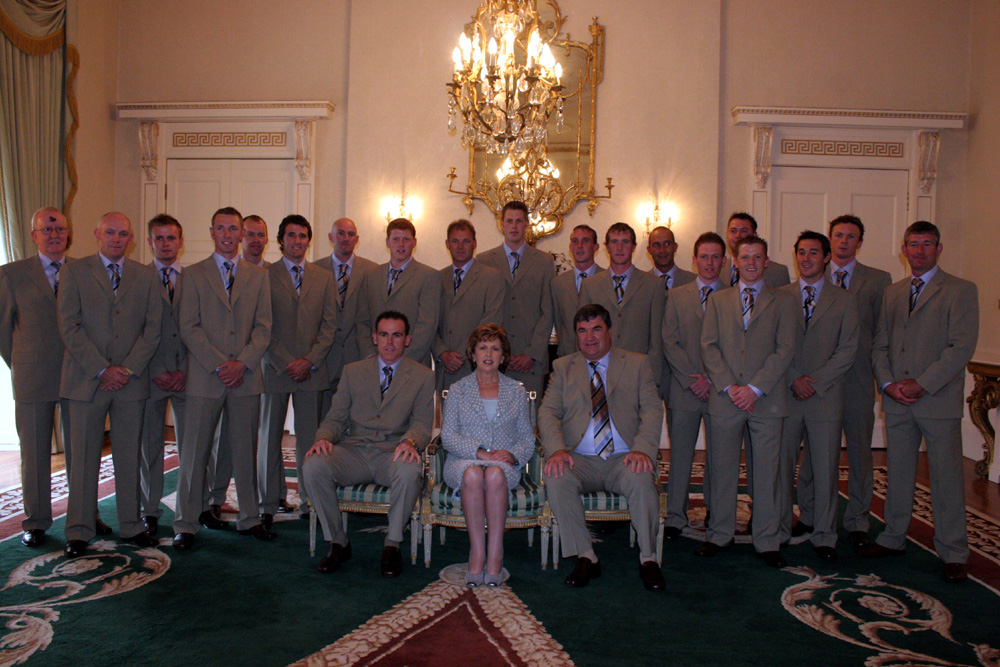 All members of the squad were there, along with members of their families, and invited guests of the Irish Cricket Union.
Mrs Mc Aleese wished the team well in their historic first World Cup, and she was sure that they would do their country proud. She also praised the success of the team over the past year, and highlighted the fact that they were current European Champions at all age levels, which was a tremendous achievement. She also told the assembled guests that she had a cricketer in the family, as her daughter had taken up the sport, and enjoyed it immensely.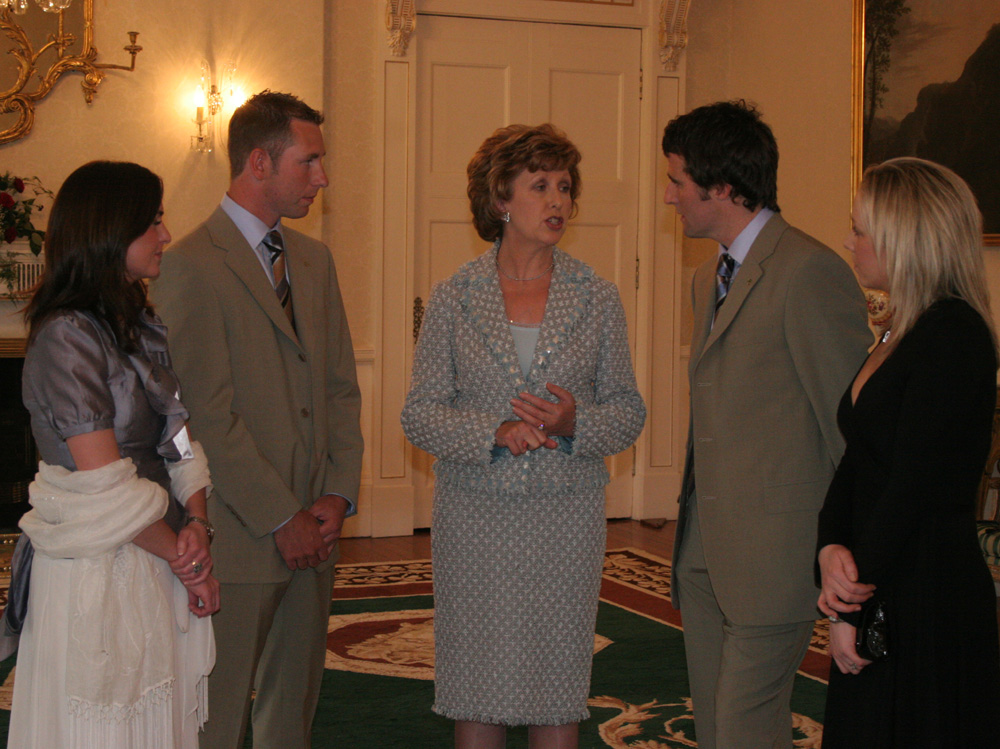 It was also remarked how well the team looked in their new Magee suits, which were being modelled by the squad for the first time.
Ireland captain Trent Johnston thanked the President for her generous hospitality, and remarked how excited the team were to be present at such a prestigious building. He said that it was indeed a historic period in Irish cricket and the players were aware that they had the support of the whole sporting public in Ireland.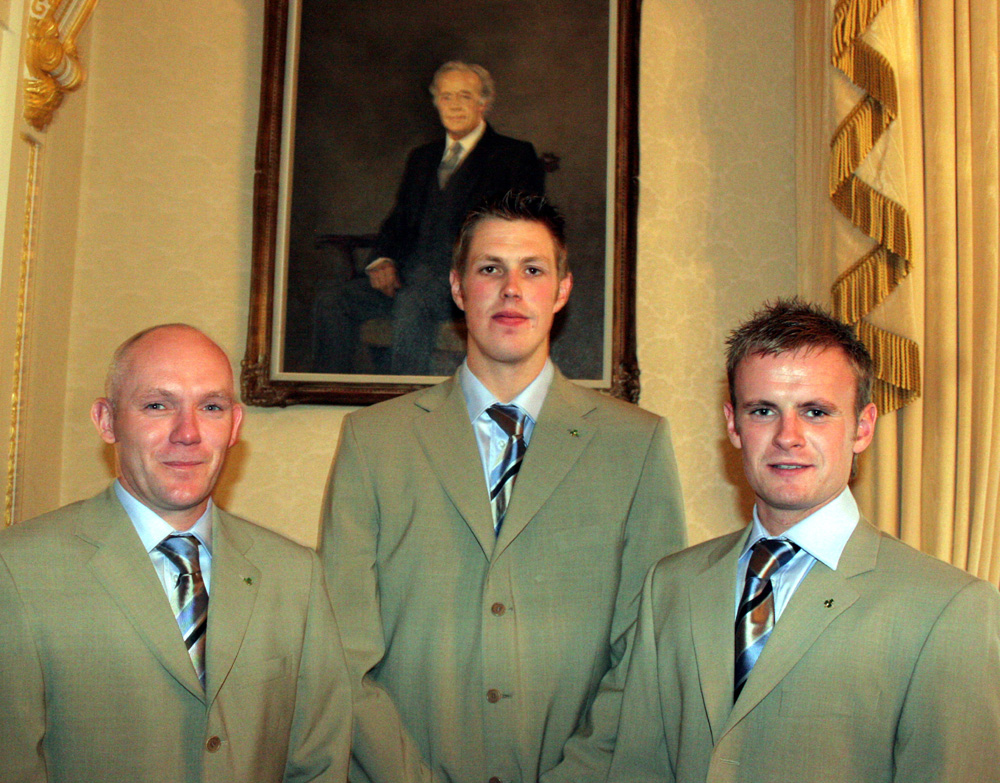 He also paid tribute to the support of Bank of Ireland, and the two Sports Councils in the North and South, for their generous sponsorship, which had enabled the team to devote all their time to prepare properly for the World Cup.
Ireland leave for the West Indies on March 1st, playing 2 warm up games in Trinidad, before moving on to Jamaica where the tournament proper begins.
Photos Copyright CricketEurope