The agreement follows meetings between Paul Campbell,  1st Vice President of JCA  and representatives from Cricket Ireland, including Chief Executive, Warren Deutrom, and Chairman David Williams  during the recent ICC World Twenty20 Cup qualifying tournament in Belfast, Northern Ireland in early August.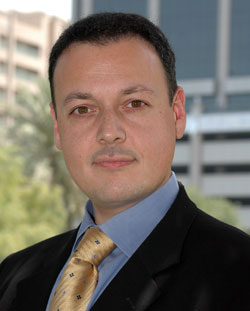 The first sign of the ambitious sports tourism plan will materialise during the latter part of 2009 when the Irish Senior Men's Team travels to the Caribbean to participate in a series of matches in Jamaica.  While the focus will be initially on the Mens' Teams, the Ireland  Women's and under-age  teams  are also being considered for participation in a series of matches against local teams.
Presently, Jamaica has the largest number of active players in the West Indies team and continues to hold a strong presence at all levels in West Indies cricket. With this in mind Cricket Ireland believes that match-ups with Jamaica will provide them valuable opportunities to play against top quality opposition in overseas conditions. 
Former West Indies international and current Ireland coach Phil Simmons said, "This is a wonderful opportunity for the players to experience cricket in a different climate and conditions. They can only become better players for the experience, and I know how much they will enjoy returning to the scene of their marvellous exploits last year."
"Cricket Ireland believes that reciprocal relations between our two countries will not only assist in our cricketing development, but will also help us renew great friendships created during Ireland's memorable World Cup through the Caribbean last year, above all in Jamaica, when the team tied with Zimbabwe and beat Pakistan on St Patrick's Day to seal its place in the Super Eights," said Cricket Ireland Chief Executive, Warren Deutrom.
Once the agreement is finalized, it will be the first time the JCA and Cricket Ireland have entered a partnership in cricket, which opens other avenues for the development of sport generally in both countries .