ICU Chief Executive Warren Deutrom said, "Final confirmation that the matches will take place is subject to approval from BCCI and Cricket Australia following meetings in Stormont next week, but we are confident that our experience from last year's highly successful match between Ireland and England at that venue will stand us in very good stead."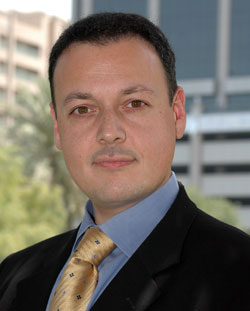 "The ICU is delighted by the prospect of hosting the first ever ODI matches to be played between two Test countries in Ireland."
"To have the prospect of household names like Ricky Ponting, Sachin Tendulkar, Adam Gilchrist, Rahul Dravid and Brett Lee playing in Ireland will, we hope, give a real boost to the profile of cricket in Ireland. It will be a real privilege for what we hope will be three full-houses at Stormont to see some of the best players in the world play head-to-head."
"We are hopeful that box office draws such as these will help attract spectators to what should be one of the must-see sporting events taking place in Ireland in 2007."
"We are very grateful for the support of our partners in the north who have helped to bring about this possibility, especially at the Northern Ireland Civil Service Sports Association, the Northern Ireland Sports Council and the Northern Ireland Events Company."