They won two of their three group matches, defeating Swansea and Northampton, but lost to eventual competition winners North London to finish as group runners up.They then played off for 3rd & 4th place and suffered a narrow 4 run defeat against Leicester.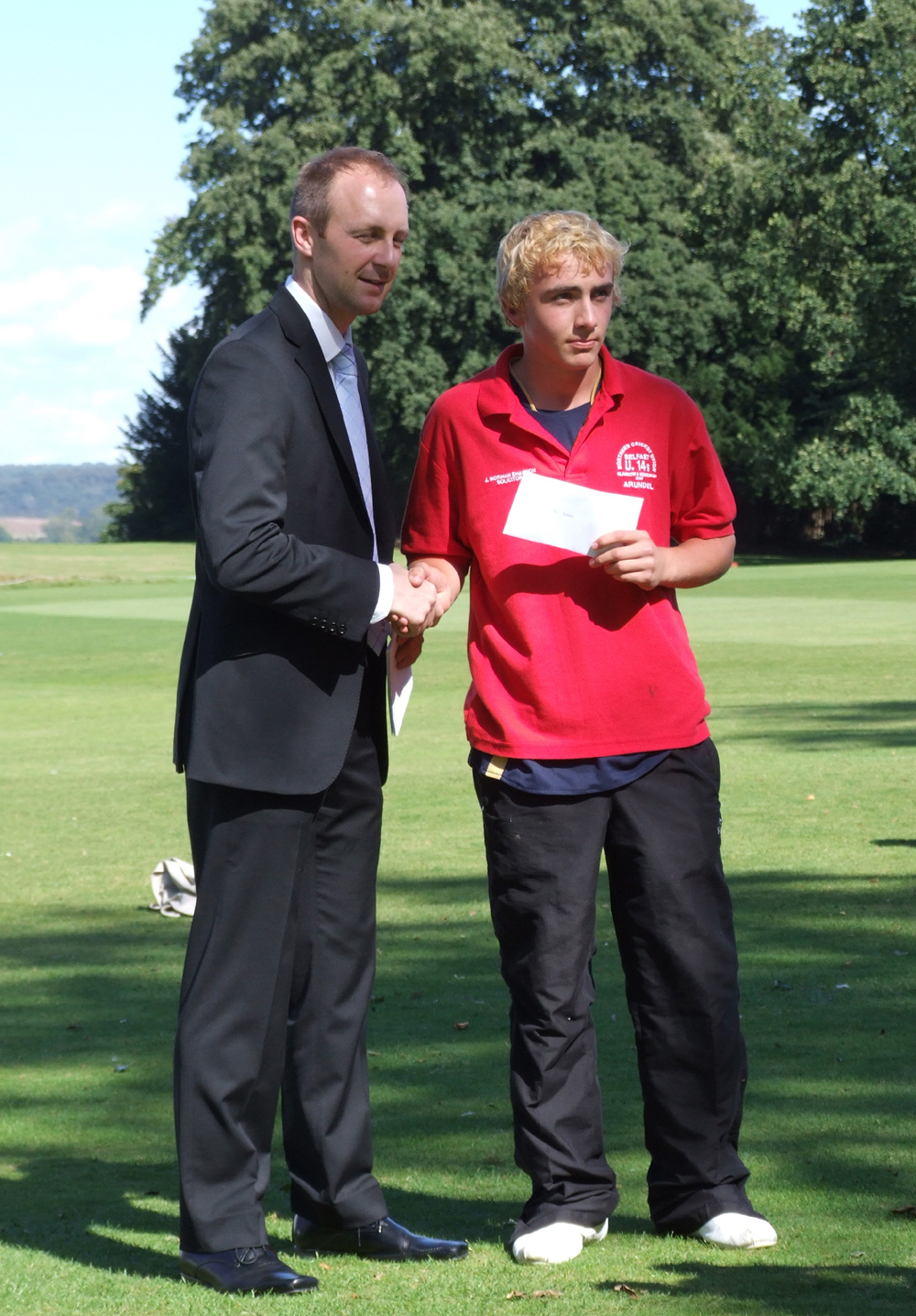 Ards opening batsman Nathan Burns scored two fifties in his four innings and was named as Batsman of the Tournament, winning a 2 year sponsorship deal with leading cricket equipment manufacturer Gray Nicolls. Glenn Shimmon, the Carrick left arm opening bowler was leading wicket taker in the tournament with ten victims, while North Down all rounder Alistair Shields scored a fifty in the 3rd/4th place play-off and performed consistantly with bat and ball.
The Belfast lads enjoyed an excellent week despite rather unseasonal weather, including a visit to The Rose Bowl to see part of the floodlit Pro40 match between Hampshire and Sussex.
Results (30 over matches):
Group Matches
Swansea 148/7 (S Croft 3-26, G Shimmon 2-22)
Belfast 151/3 (N Burns 69*, S Irvine 23, A Shields 22)
London North 135/9 (J McCallan 2-16, S Irvine 2-30)
Belfast 72/9 (After rain delay revised target 96 off 21 overs)
Northampton 101/8 (GShimmon 3-10, A Shields 2-11)
Belfast 105/1 (N Burns 50*, A Shields 21)
3rd/4th place play-off
Leicester 123 (G Shimmon 4-21, A Shields 2-22) 
Belfast 119/8 (A Shields 51, G Shimmon 22)
Belfast squad: Scott Irvine (North Down; captain), Mark Berry (Lisburn), Nathan Burns (Ards), Ben Carr (Holywood), James Cox (CSNI), Scott Croft (Instonians), Tom Donnan (Ards), Peter Ferguson (Lisburn), Mark Gribben (Cooke Collegians), James McCallan (Lisburn), Jordan McClurkin (Carrickfergus), Alistair Shields (North Down), Glenn Shimmon (Carrickfergus) 
Manager: Roger Bell, Assistant Manager: George Wilson, Coach: Andrew Cowden