New Zealand showed Ireland no mercy in their final game in Guyana and while the underdogs gave a spirited display in both batting and bowling for 75% of each innings, the final overs saw the difference between the top and the bottom of the Super Eights cruelly exposed. It was no more than to be expected as the Black Caps could well be crowned World Champions at the end of the month such is their status and strength in depth.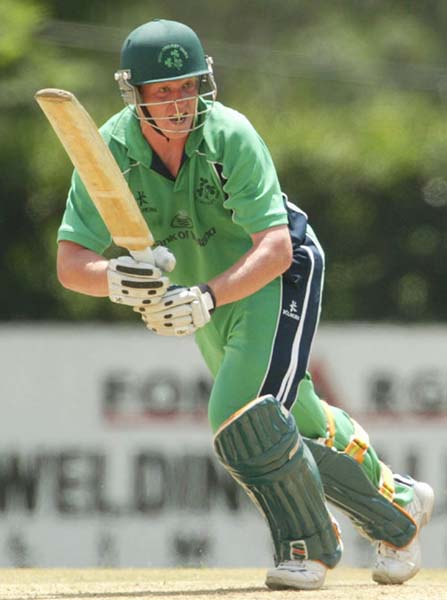 It was a game of highs and lows but the Irish boys will have no time to lick their wounds as they will arrive in Barbados on Tuesday morning for another World Cup adventure and meet up with a large group of supporters who have already gathered for the final games.
Barbados is in prime condition for the Super Eights and with the ICC relenting and putting more tickets onto the market and allowing musical instruments into the grounds, maybe, just maybe,  we'll get a lot more Calypso into Cricket World Cup 2007.
The organizers have taken a few licks from all and sundry over the past two weeks but cricket will hold central stage from here on as virtually every result counts in the run-up to the semi-finals and while Ireland can expect another mauling at the hands of hot favourites Australia on Friday, the match with Bangladesh on Sunday has captured the imagination of everyone as it is truly the "Minnows World Cup Final."
This match was originally a 28,000 sell out with Pakistan and India in the frame but it will be a much different scene on Sunday. Economically that may be a disaster for the organizers, but in sporting terms it is a fairytale finish for two of the competition's most popular teams.