Clarence Hiles reports from the Caribbean...
Guyana is not one of the most attractive destinations on the World Cup itinerary and as expected, they haven't got their act together either at the stadium or with hotel facilities. It's a case of keeping a clear focus for the Irish boys and their first "World Cup final" comes on Friday against England.
It's amazing how much interest Ireland has generated with their performances to date and how many people outside the game have been following their fortunes. Everybody and anybody seems to know about our cricket team and they can't wait to see them in Barbados. I've met lots of people who wouldn't even go to see the West Indies but they are going to watch Ireland!

Barbados is well prepared for its cricket visitors and at least ten cruise ships are expected to berth for the big games. The Kensington Oval is almost complete and looks magnificent, and my email is buzzing with people making last minute arrangements to join the party.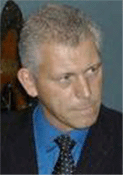 Meanwhile assistant police commissioner Mark Shields in Jamaica has assumed celebrity status as head investigator in the Bob Woolmer murder enquiry and seems to pull 'rabbits out of the hat' every day. Two days ago he announced he had the hotel security video and it would identify anyone close to Woolmer's room that night and yesterday he said everyone was still a suspect and that both the Ireland and West Indian players would be questioned and finger-printed! It begs the question as to why the security video wasn't produced immediately after the enquiry began, and surely by looking at it there must be clear evidence of who went in and out of Woolmer's room?

Little wonder the cricket has been relegated to sideshow status while this very public enquiry hogs the international limelight.