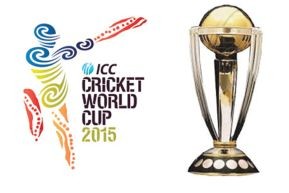 There is no doubt the competition produced more hype and excitement than any previous tournament and the many scoring records that were broken added to the buzz. The Australian and New Zealand tourism chiefs will obviously hope the television pictures relayed all over the world will entice players and clubs to tour Down Under as the organization was superb and the grounds looked immaculate. Unfortunately the spread of games over such a wide area meant it was a difficult to follow every Ireland game as a tourist, but few people planned to be there for the whole duration so it came down to personal choice as to which matches and locations were selected. And it was great to see Irish supporters share the team's success, as they were magnificent. OK, perhaps we were exposed in the bowling department, but let's not take anything away from the overall performance. The team gave us plenty of enjoyment and punched above their weight more often than not.
So what will the Wold Cup mean to local cricket?
Hopefully it will mean our younger players will be inspired to play at the highest level and within the Cricket Ireland administration hopefully it will endorse the great work that has been done over the past decade to get us to this level. As for the NCU it remains to be seen if a new batting culture will emerge.
The 2015 World Cup was staged on perfect batting tracks to ensure there would be high-scores and produce compelling TV cricket. After all, it is the rich TV companies that pay the big bucks and therefore call the tune when it comes to setting up the conditions. This ensured 50 overs cricket was played with a Twenty20 culture and in many instances it didn't matter who bowled as the batsmen were playing premeditated smash, wallop and bang shots, irrespective of where the ball was bowled. It was great to watch, but whether it was real cricket is open to debate. Scores of 300 plus were once rare in 50 overs, but they became commonplace in this World Cup and the magical 400 milestone was passed several times. Chris Gayle and Martin Guptill both passed 200 and perhaps it is only a matter of time before teams score 500 and a player reaches 300. Changed times indeed.
Will this mean NCU teams will now break from convention and attack bowlers from the opening over? Or will our slower and damp wickets prevent any irrational approach? There's no doubt spectators want to see runs more than wickets so many of the changes that have been made in the modern game are for the batsman's benefit. Some TV cricket pundits feel this is a positive step and will eventually draw a positive reaction from the bowlers, who will now have to raise their game to compete. But will it not breed a generation of sloggers and dilute the noble art of batting? Indeed will we now see coaches work on more attacking and innovative shots? There were certainly some unorthodox shots played in the World Cup, which were terrific when they came off, but very embarrassing when they failed. And fail they did, on more occasions than they succeeded.
Perhaps we are expecting too much to see World Cup batting at club level, but if our pitches are hard, dry and flat who knows? And if we want to adopt this batting-friendly culture maybe we should keep more fielders in the circle and bring in the boundaries.
Maybe, but hopefully not!
Clarence Hiles
Editor