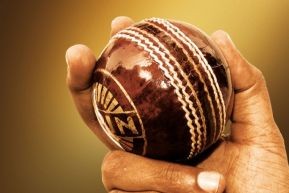 ... on the ups and downs of the previous week and the expectations for the incoming week.
The Editor will bowl the first over of the season, but we'll have guest features in future weeks to allow different people to express their opinions and see how well we assess the formbook.
I'm very grateful to Neil Russell and his panel on the excellent NCU Roadshow for sharing their opinions earlier this week and we hope there are more shows during the season as Russeller has not only found his niche, but his panel of Alastair Bushe, Robin Haire, Peter Shields and Andy Clement all made excellent contributions albeit they stayed well clear of any controversy. Hopefully that's an omen going forward and we have a season devoid of Rulebook governance!
So here goes for Week number 1-
PREMIER LEAGUE
A lot is made of home advantage in local cricket and it is widely felt that the weaker teams on paper have to make the most of their knowledge and familiarity on home territory if they are going to prosper or even survive. The Premier League looks like a three-horse race with Waringstown, CIYMS and Instonians the hot favourites to share the spoils and Ballymena, Lisburn and Carrick to contest the bottom positions with North Down and Civil Service North somewhere in the middle. It would be hard to think otherwise given the winter player movements, but three of the favourites are away this weekend and at least one banana skin might come into play. I expect the new-look North Down to win at Comber over a weakened Ballymena team and Waringstown to overcome newly promoted Carrick. Instonians should have enough firepower to see off Lisburn at Wallace Park, but the Match of the Day is at Stormont where big spenders CI play Civil Service North without Nigel Jones. Worse still he's in the opposition. CI have such a strong line up this season it would be difficult to see them fall at the first hurdle but is Civil Service North have one of their 'on' days they could make things difficult. However, I'm still going for a CI win.
SECTION 1
All eyes are on Ryan Haire at Muckamore and the Moylena men are expecting 18 wins on the back of his prolific bat. It might happen, but it's a tall order setting off with a 100% target, although Derriaghy is as good a banker as you would want first match up. Bangor flatter to deceive at times, but they should beat Templepatrick at home and local knowledge and support should also give Downpatrick the edge over Donaghcloney. The North Belfast derby is a toss up so early in the season, but I expect Johnny Terrett to inspire Cliftonville to a win over Academy, which leaves the Match of the Day in this section between Lurgan and Woodvale. Both teams will expect to be in the fray for promotion, but on this occasion I expect Lurgan to have the edge and get their season off to a winning start.
SECTION 2
This section has all the hallmarks of being wide open this season although Armagh should get off to a winning start at the Mall over Victoria and Saintfield should beat Laurelvale at the Desmene. The other two games are less predictable and I feel Drumaness can upset Dundrum in the County Down derby game and Larne can come away from Holywood with their first win of the season.
However, at the end of the day these predictions are only a humble opinion and it's what happens on the field that counts.
Good luck to everyone and let's have a great season.
Clarence Hiles
Editor