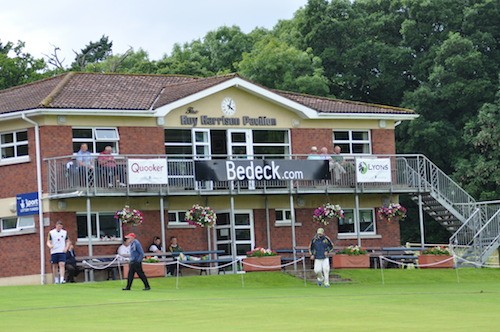 The NCU Lagan Valley Steels Twenty20 Finals Day takes place at The Lawn, Waringstown Cricket Club, on Sunday 23rd July. The Twenty20 Trophy contested by cricket clubs in League Section 1 is between Woodvale and Armagh at 11:30am. This will be followed at 4pm by the Twenty20 Cup Final between defending champions Waringstown and North Down.
Tommy Anderson of Lagan Valley Steels said, 'We are delighted to be able to continue to support the NCU T20 competitions and look forward to what promises to be an exciting finals day'.
In the semi-final of the Twenty20 Trophy Woodvale defeated Holywood by 9 wickets, with undefeated half centuries from Mark Irwin and Ferhan Saeed. Armagh overcame Bangor by 31 runs, with Neil Gelston turning in all round performance scoring 47 runs and taking two wickets.
In the Twenty20 Cup semi-finals Waringstown completed a comprehensive ten wicket victory over Instonians (90 for 8 wickets), with Adam Dennison scoring 61 not out. A stunning century from Ruhan Pretorious (120) and a half century from Daniel Graham enabled North Down to post a massive 209 for 4 wickets against Muckamore. This proved 88 runs too many for Muckamore with Marty Moreland taking four wickets.
Supporters from the four participating clubs, and all other cricket followers from across the Northern Cricket Union and beyond will be warmly welcomed to Waringstown Cricket Club, where food and bar facilities will be available throughout the day.