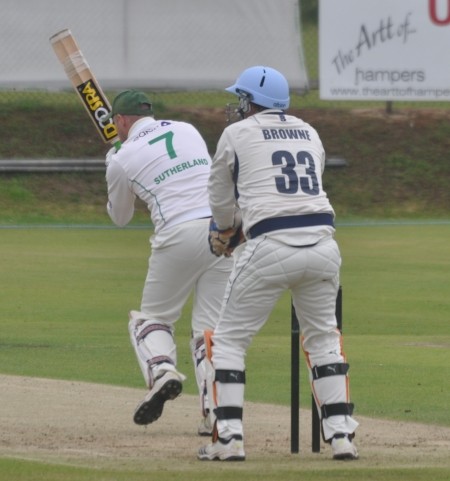 That hardy annual of recent years, the Ten Team league, has once again come up for discussion, but mainly in the North-West where that well-informed 'man on the ground' Lawrence Moore makes a strong case for ten teams in the Championship to try and boost a return to senior status for clubs like Ballyspallen and Sion Mills. Both have struggled in recent times and the same goes for Limavady, who ironically should get promoted from 3rd XI cricket and start their long climb back to the Premier League.
While Lawrence's comments centre on promoting cricket at struggling clubs, in his opinion the Eight Team Premier League remains competitive and much like its NCU neighbour the jury is still out on whether the reduced format has improved the standard.
Let me say from the outset I had to be convinced there was a case for the Eight Team Premier League in the NCU, but I went with the logic that it will help to produce a best versus best structure. The format has been further strengthened by the way most of the top teams have reacted to the Eight Team league, namely by a professional or semi-professional approach, and whether you support it or not, this has widened the gap between those who have and those who have not.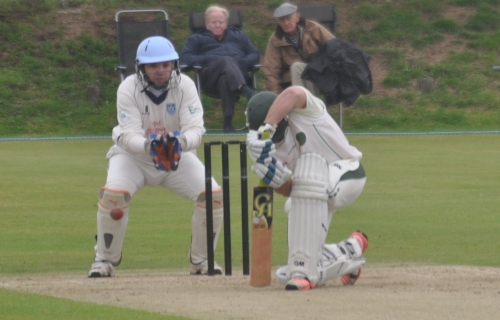 A small number of reputable club cricketers continue to lobby for a return to the Ten Team format and within their ranks a smaller number advocate for an even bigger Premier League. This seems hard to justify given the declining standard of senior cricket in the modern era, especially when you move down the leagues. It would certainly take a lot of convincing to have a 12-16 team Premier League and it won't be a best versus best argument that wins this debate, as the top teams in the Premier League are miles above the standard in mid Section One. Also, it sometimes mooted that some of the Section One clubs don't want promoted, although we have yet to see a winning team decline the opportunity to play at the highest level.
It is a matter of conjecture what size of Premier League best suits club cricket, but we have moved a long way from the old amateur culture and it is doubtful we will ever go back. Professionalism is an integral part of modern sport and if you add job opportunities as another incentive to move club, then the more affluent clubs will always attract better players to strengthen their team. It is impossible to legislate against this scenario even if there was a strong lobby to move in this direction, and based on the evidence that most of the senior clubs have paid or 'employed' players within their ranks, there seems to be a general acceptance of the current situation.
There is no doubt a bigger format in either the North-West or the NCU would create a 'cushion' for the weaker teams, as there would be more matches against teams of comparable standard and therefore less likelihood of being relegated. However, that could create a league within a league and exacerbate a situation that already exists. Looking back at this season Carrick, Lisburn and Ballymena contested the relegation battle in the NCU while Bready and St. Johnston struggled in the North-West. Although these clubs produced occasional shock results they were never in serious contention for anything other than a mid-table finish. However, because of the Eight Team format matches at the top and at the bottom of the leagues were always meaningful because vital points were at stake. In contrast, a bigger league would have rendered many of the matches in the middle of the table as meaningless once a team reached a position of relative safety.
It's tough for newly promoted teams because they don't have the luxury of 'settling in' at the higher level and as a consequence most promoted teams are locked into a relegation dogfight from the outset. A bigger league might seem an easy solution to their dilemma, but it would affect the overall standard in the Premier League and make more matches one-sided. It would certainly dilute the best versus best objective and work negatively against promoting and developing representative cricket. The critics of the smaller format also feel it drives young ambitious players to the bigger clubs in search of representative cricket, but this has been part and parcel of local club cricket for years, irrespective of the number of teams in the top section. It is certainly an important consideration, but elitism is growing in every sport and it can't be avoided in a semi-professional era. Hopefully clubs that are not ambitious won't stand in the way of young players who have the potential to play at a higher level. Indeed, if clubs worked a lot closer with each other there could be mutual benefits. It doesn't have to be dog eat dog.
The reality in top sport is that you have to earn a place at the top table and there should not be an easy passage. OK, some people may argue the bigger clubs with the bigger resources can buy their way to the top, but that's the world we live in, and like it or loathe it, there's no solution that accommodates every viewpoint. That's why we have Annual General Meetings and a platform for discussion, debate and decision.
Don't waste the opportunity if you feel strongly about any issue.
Clarence Hiles
Editor