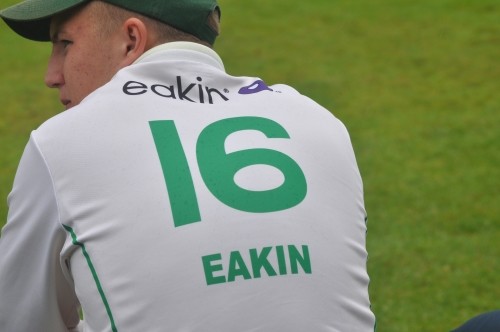 The four league titles won't be decided this weekend, but if all the games are completed as scheduled some of the results will have a big impact on who may be champions. This is throughout the four sections and although relegation dogfights are just as important for the teams involved, most of the attention will be focused at the top of the tables.
PREMIER LEAGUE
Last weekend was a huge mountain for North Down to climb, but they rose to the occasion with wins over Civil Service North and CI to retain their place at the top of the table. The CI match was a nail-biter and from all accounts one of the best league games of the season going to the last over. There were three centuries and plenty of fine personal contributions. CI raised the bar this season with their recruitment drive so well done to their opponents who have risen to meet the challenge. North Down's mountain climbing continues this weekend with their biggest match of the season against Waringstown at The Green.
The Comber boys have the title within their grasp if they win their last three games so will they continue to defy the odds? My heart says yes, but my head says no! However, they proved me wrong last week so who knows?
CI and Instonians have still an interest in the title race and should have relatively straightforward wins over Ballymena and Carrick respectively, but both their opponents languish in the relegation zone so they will need to win sometime to avoid the slip down. Lisburn entertain Civil Service North and based on their last meeting they should win again. However, the Stormont team will be fighting for their pride after that shock result at home. Both teams are also in action on Sunday when Lisburn play Waringstown and Carrick entertain Civil Service North. I don't expect the Villagers to slip up, but CSN will need to be at their best to beat fighting Carrick.
SECTION 1
Three wins over the last weekend have rejuvenated Muckamore and although four teams are within striking distance of leaders Derriaghy, it seems only Muckamore stand between them and promotion. Ironically the two teams meet on Friday in a must-win Match 2 for the Moylena men and if they can win on the road and beat Woodvale and Downpatrick at home on Saturday/Sunday they will join Derriaghy at the top. The match could well hinge on the performances of Craig Lewis versus Neill Gill and Ryan Haire, and I feel Muckamore will edge it.
Elsewhere the two relegation favourites Donaghcloney and Cliftonville also meet on Friday and if Johnny Terrett and Neil Cahill get their act together the Belfast club might mount a late surge. They also travel to Bangor on Saturday and will need to be at their best again to beat the Seasiders at home.
Derriaghy visit the Factory Ground on Saturday and shouldn't slip up so close to the finish line irrespective of the Muckamore result. Downpatrick are long shots for the title so they need to beat Lurgan at home and the inconsistent Academy should edge it at Templepatrick. The North Belfast team face a much tougher journey to Pollock Park on Sunday and will do well to win on the road twice in succession.
SECTION 2
League leaders and Junior Cup winners Armagh are having a great season and if they win three of their last four league games they can cap it off with the league title and promotion. They should take a step closer on Saturday with a win at Holywood and at the same time kill off the outside chances of the Seasiders. Laurelvale head the chasing pack and should add another four points against pointless Larne, while Saintfield the other main contenders should also win at the Demesne against struggling Victoria.
Dundrum should beat visiting BISC, but it won't be easy and Drumaness might find Cregagh too hot to handle unless Neil Gelston can produce another of his match-winning heroics. Neil's been in top form this season and like Ray McCavery at Saintfield he's a good example of a player with lots of ability playing in a league well below his personal standard. There's always a place club loyalty in the modern game! Well done guys.
SECTION 3
Millpark beat Cooke-Collegians by four wickets last week and will win the league title this weekend at Dunmurry if the locals can field a team! Last week they failed to raise a team to play Donaghadee on Saturday and struggled against Monaghan on the Sunday. The Belfast side has faced tough times recently and have another double-header again this weekend going to Newforge on Sunday. Let's hope they finish on a better note.
Ards came down to earth with a bump last week being shot out for 63 after their high-scoring win over Dungannon and they won't get any favours from third-placed Donaghadee. The 'Dee have played well in recent weeks, and if they had got their act together much earlier in the season they could have won the title. They could still finish 2nd if Cooke-Collegians slip up to Monaghan, but that seems unlikely despite their inconsistency this season.
Poor little Dungannon play their last game at Newforge on Saturday without a win this season and while the game might be a long way from the limelight of the Premier League, wouldn't it be great to see them win?
ULSTER CUP FINAL
The Ulster Cup Final will take place at The Green on Sunday and features North Down and Instonians.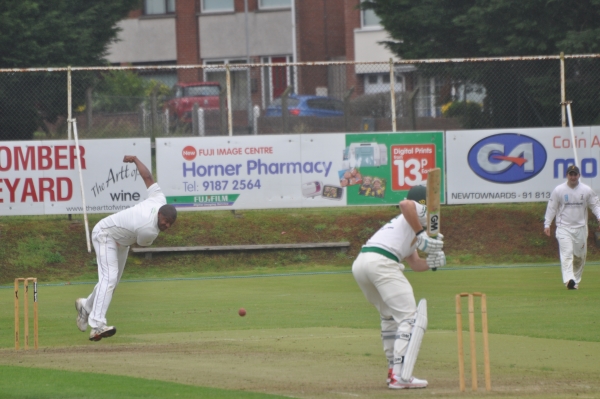 Both sides are well known to each other over the past few years and the Belfast team will have no problems facing their opponents on home turf as The Green has many happy memories for them and in particular two of their most important batsmen Neil Russell and Andrew White. North Down has surprised everyone this season with their young team operating below the radar, but in the last couple of weeks they have had to maintain their form in the crunch matches and produced the goods. You have to give them the edge over Instonians going into this final, especially with Andrew Sutherland and Peter Malan coming off the back of their centuries at CI last Saturday and Peter Eakin returning to his best form. However, there's nothing between the teams when you look at their personnel, so the gloves are off in a one-off final winner takes all.
I'm unashamedly biased on this occasion and hope my good friends at Instonians understand why I'm rooting for a home win!
Best wishes to everyone this weekend.
Clarence Hiles
Editor