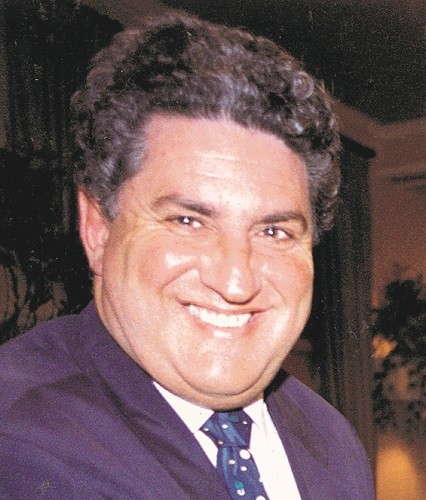 Part 5 in our series takes a look back at the.....
EAST ANTRIM LEAGUE
The East Antrim League probably replaced the Larne District League, and certainly after Jimmy Boyce got involved. He was the mastermind and also introduced the popular Ballymena Sixes Competition at Eaton Park. Jimmy's midweek matches ran 10-15 years, but his football involvement at Cliftonville played havoc with his time and eventually he passed the baton to Roger Bell of Carrickfergus to take over the Hon Secretary's position.
Current Vice-President of NCU, Roger picks up the story…..
"The East Antrim Cricket Association, which ran the East Antrim Midweek League was founded in the early 1970's with Jim Boyce as Hon Secretary, and its main organiser, with me eventually taking over from him in the late 1970s. At that time, the President was Muckamore stalwart Ferguson Grainger, and Hon Treasurer was Sinclair Hamilton, also from Muckamore.
Matches were played on Thursday nights, and the league comprised all the East Antrim based teams at one time or another: Ballymena, Muckamore, Carrickfergus, Cliftonville, Academy, ICI, Larne, Templepatrick and Greenisland. There were also teams from local factories such as Michelin and Enkalon for a few years. They also played annual representative matches v Leprechauns in Dublin, NCU XI and sometimes Pedagogues in Belfast.

Due to teams entering the new NCU Mid-week A league and mid-week rearrangements, numbers of teams participating gradually dwindled, and the East Antrim Midweek League eventually disbanded due to lack of entries in the mid-1980s."
Thanks Roger.
Former players often reflect on these encounters, despite it being some 45 years ago. Joint Editor John Kerstens remembers it clearly. He was 'poached' from Holywood and much to the displeasure of the then Belfast Newsletter Cricket Correspondent Carl Anderson.
John recalls…
"The only other league that I played in was a Midweek League back in the 1970s, possibly the East Antrim League. I was 'guesting' for the Milk Marketing Board, by invitation of Michael Shannon's father Brian, who worked for them. We played against teams such as the Fire Brigade, and the News Letter. Carl Anderson played for the News Letter at the time and complained about me playing saying it wasn't a league for Club players. Imagine that!"
One asks, was John the Pro at the time for the Milk Marketing Board! If he was, he wasn't paid enough!!
JCH