This is very relevant in the case of Richard Johnson, who has just been honoured by the Torch Trophy Trust Awards.
The NI Sports Forum Treasurer, former Cricket Ireland President, former NCU Chairman, Linfield Football Club Director, and Instonians' cricketer, was recognised at the 51st Torch Trophy Trust Awards for his outstanding dedication to sport. Richard's lifelong volunteering in the sports of cricket and football were recognised as he received the award presented by HRH The Princess Royal.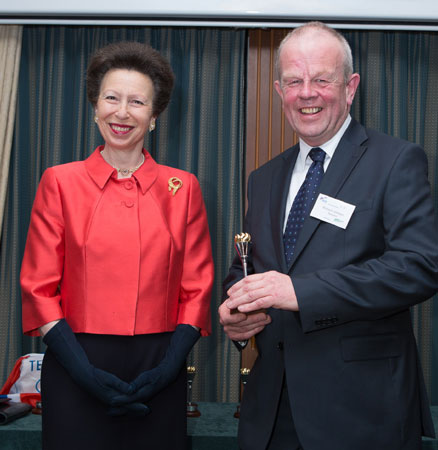 Other volunteers who have shown outstanding dedication to sport in their local communities were honoured alongside sporting legend Sir Bobby Charlton CBE.
The Torch Trophy Trust is a charity that recognises and supports volunteers in sport and recreation. Their annual awards are unique in celebrating the often thankless and unnoticed work of volunteers in sport at a very prestigious ceremony.
The Sport and Recreation Alliance has provided the day-to-day support for the Trust on a voluntary basis since 1999. Legacy has always been at the heart of the Trust's ethos - founded after the 1948 London Olympics with the aim of inspiring and rewarding volunteers, the Trust still uses the 1948 Olympic torch as its symbol.
The honour is thoroughly deserved, as there are few administrators who have given as much over many years in sport as Richard Johnson. His service to cricket has been entirely voluntary, something of a rarity in modern sport and it was developed through sterling work at his beloved Instonians Club, through the NCU and then the highest accolade of President of Cricket Ireland. It has also involved service in numerous committees. At the same time he has never forgotten his Windsor Park roots and loyalty to the "Blues" and rarely misses a game during the winter. But what sets Richard apart has been the modest, impartial and friendly manner in which he has served sport to the betterment of everyone. That's what makes this recognition all the more appropriate.

Well-done Richard Johnson.
Clarence Hiles
Editor