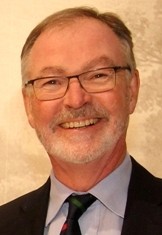 These are strange times, totally unprecedented. How do you feel the NCU has coped with Covid-19?
"Clubs, officials and NCU personnel worked extremely well together.
We were among the first outdoor field sports to start playing and received considerable praise from the authorities for our handling of the return to train and play.
This year we have worked cooperatively with clubs to organise what we hope will be a full season of enjoyable and competitive cricket."

Are there any positives as a result of Covid-19?
"Last year's season was totally revamped and proved very enjoyable with players and fans. There was tremendous cooperation between clubs just to get games played.
The requirement to meet virtually meant meetings could be called at relatively short notice and club representatives could more conveniently attend. This allowed for greater communication with clubs especially those that are further away from Belfast or Lisburn."

How much damage has been done to the NCU plans?
"The lack of schools and youth cricket has been of concern and this season we are striving to ensure that even if there is little schools' cricket nevertheless, we have as full a programme of youth cricket as possible.
The pandemic held us back from running fund raising events and engaging with additional potential sponsors."

Have Zoom meetings been successful within your administration?
"Zoom meetings have allowed us to continue to run the administration of the Union. I am not sure how we would have conducted meetings otherwise.
Whilst there are many occasions when meeting face to face is preferable the benefits of convenience and thus wider connectivity mean that meeting by zoom is here to stay, at least for some types of meeting."

The absence of spectators has damaged everyone. What has the NCU done to change the Govt. restrictions?
"We actually had a good response from fans when they were allowed, and the wide expanse of cricket grounds meant they could be accommodated safely. We consult with Cricket Ireland who, as the national Governing Body is the entity with which the NI Executive deals. We also have representatives on the Sports Forum which works collectively on behalf of most sports governing bodies in NI to lobby government."

Some sceptics claim NCU cricket is on decline. How do you answer this criticism?
"Although a short question the answer is complex.
Administratively I think the NCU is as well organised as ever before. We have recently incorporated; we employ several hard working and effective staff members. The extent of what we organise is much greater than ever - particularly on the representative front. There is more opportunity for the aspiring young cricketer.
There are fewer clubs and perhaps more desire at the lower levels of the game to play fewer overs.
We have developed the women's game. It still has some way to go to rival the Leinster set up but in a comparatively short time it has become a viable competitive sport with a great future.
I also think that if more women and girls are involved it could help the social side of club life and help make our clubs more sustainable.
It's an interesting topic for debate, but my cup is probably more than half full!"

Are you in touch with club grassroots?
"It is perhaps trite but it is worth saying that the NCU is the umbrella body elected by our clubs. Virtually everyone involved in its administration - whether Board, Directorates or subcommittees - is rooted in one of the NCU clubs.
We feel, as administrators we have connected better in the last year through zoom - there have been more meetings with clubs, more clubs attending and more interaction.
NCU staff is available to the clubs and are involved in assisting with all aspects of club activity such as structures, fundraising and coaching. We have set up a Groundsman's Association, which provides advice, and we purchased equipment for hire by clubs to help with wicket preparation.
We restructured our senior leagues at the last year's AGM after considerable consultation with the Clubs. We hope that clubs feel we are in touch with the grassroots and doing as much as we can with the available financial and human resource."

The influx of NCU 'outsiders' at the Northern Knights has obviously restricted the opportunities for 'locals.' Is this a healthy position or is it Cricket Ireland policy?
"No doubt the fact that we only had 3 "homegrown" players in our 12 for this year was a reflection of the recent dominance of Leinster and the influx of good overseas players who want to make their way in international cricket.
We championed the development of the Emerging programme, which is entirely comprised of locals and will give those aspiring cricketers the chance to play competitively at the level below the Knights and put themselves in the shop window for promotion.
We are working to develop our own young players with a well-structured pathway and try to give them as much opportunity as possible to develop into senior players.
We have also concentrated on increasing the number of local well-qualified coaches.
With the help of the Department for Communities we have invested a considerable sum in the facilities at UU at Jordanstown, which make them amongst the best in Ireland.
As ever resource is the limiting factor in determining how much we can do."

NCU sponsors have been loyal and supportive despite tough economic conditions. Is the NCU in a healthy financial position?
"You are correct. We are fortunate to have such loyal and supportive sponsors who, being business people recognise that their involvement with local cricket is also good for business. We are seeing more and more the increasing impact of social media on the coverage and reach of our cricket. That is good for the game and the sponsors.
I think we are financially well managed as our accounts will show but we could do a lot more if we had more money. That is the challenge that we face. During the last year the lack of ability to meet new people in person to generate more cash has held us back in developing our commercial sponsorship but we will endeavour to address that when restrictions are lifted."

Few people outside the NCU hierarchy really appreciate the amount of time and resources given by voluntary administrators, especially in the current environment. Why is the NCU not more pro-active? For example, responding to press and website criticism?
"I have to say I haven't been aware of much substantive criticism of the NCU. I know that our administrators don't do it for recognition but simply because they have a passion for the game and want to see it prosper. Undoubtedly this year has had its challenges and I know the cricketing fraternity have been vocal in their appreciation of what we have tried to do. I should also include our staff who go above and beyond what they are contracted to do to advance the local game.
We probably should however blow our own trumpet a bit more simply because the more positive publicity we have the more that gets the success of the game out to people who might take an interest - particularly the young.
We are trying to do that through our own social media outlets. We also have a good relationship with the local cricket journalists who we recognise are not there to sugar-coat all they write about the game but who undoubtedly have the good of the game at heart."
Thanks Sam!