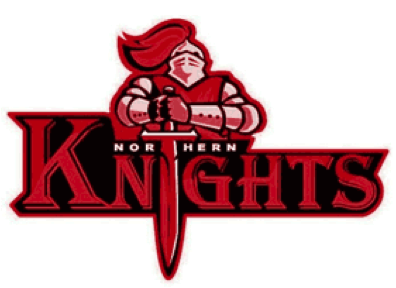 From Richard White - Northern Cricket Union PRO
The Northern Knights have announced their Winter Training Squad in preparation for the 2017 Hanley Energy Inter-Provincial Championship. The International Cricket Council has awarded first class status to domestic cricket in Ireland as the associate member moves closer to Test status. The Inter-Provincial Championship will be a first class competition from next season while the country's T20 and 50-over competitions have been elevated to List A status. Ireland coach John Bracewell said: 'First-class cricket is the vital link between part-time cricket and the full commitment of the international game.'
The squad is a mixture of senior cricketers and emerging players, and the Knights management hope that with an intense winter's training the emerging players will be able to push for first team selection during the summer.
The new Northern Knights Coach Simon Johnston said, 'I am delighted with the make up of our winter training squad. With the recent announcement of First Class Cricket the interprovincial series presents a fantastic opportunity for all the players involved and we believe our squad has a nice blend of both established and younger emerging players.
We have put together an intensive winter programme which it is believed will help underpin a strong 2017 campaign. It is our aspiration to see a greater number of Knights cricketers' pushing on for higher representative honours.'
Northern Knights Winter Training Squad
A Berry
M Berry
S Bunting
A Dennison
C Dougherty
P Eaglestone
M Gilmour
A Haggan
G Kidd
C Lewis
J Mitchell
L Nelson
J Shannon
A Shields
Nikolai Smith
G Thompson
J Van de Merwe
Players studying at University, playing abroad or on English County Cricket contracts are unavailable for the winter training panel.
S Getkate
J Magee
C Moorehead
J Mulder
G McCarter
J McCollum
J Magowan
R McKinley
Nathan Smith
M Adair (Warwickshire County Contract)
P Stirling (Middlesex County Contract)
G Wilson (Derbyshire County Contract)