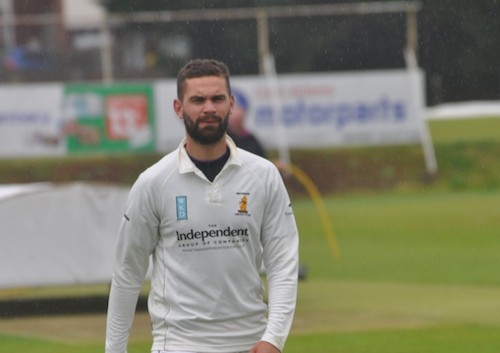 The Northern Cricket Union has announced the Northern Knights squad for the 2017 Hanley Energy Inter-Provincial 20 Series (IP20) fixture against Munster Reds, at Middle Road, Carrickfergus (Carrickfergus CC), on Friday 21st July (5pm).
This is a historic occasion as Munster Reds make their inaugural appearance at a Northern Cricket Union venue. The Northern Knights defeated Munster Reds in the first game of the IP20 series in Cork by nine runs.
James Shannon will captain the Northern Knights, with Adam Berry, Chris Dougherty and Nathan Smith coming into the squad that lost to Leinster Lightning by eight runs in the last IP20 fixture in June. Gary Kidd and Shane Getkate were both unavailable for selection.
July 21st (Friday): IP20 - Northern Knights v Munster Reds, at Middle Road, Carrickfergus - 5pm Start
• James Shannon (Captain)
• Adam Berry
• Adam Dennison
• Chris Dougherty
• Graeme McCarter
• James McCollum
• Robert McKinley
• Jamie Magowan (Wicket Keeper)
• Jacob Mulder
• Lee Nelson
• Nathan Smith
• Greg Thompson
The final game of the IP20 series for the Northern Knights is against North West Warriors at Belmont, Belfast on the 11th August.