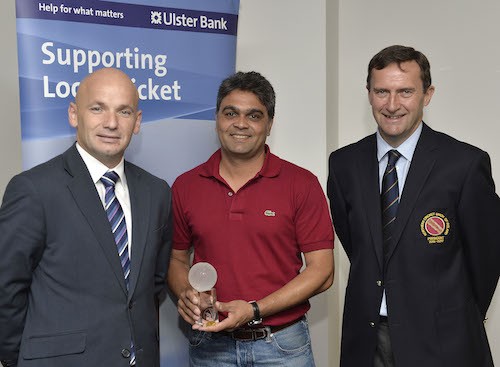 Lurgan's Niranjan Godbole's record breaking haul of prestigious
Northern Cricket Union's Ulster Bank League awards keeps growing.
The 39 year-old Indian's early season 102 not out against Bangor has
taken his total to a remarkable 27 in his 13 years with the club. The
awards go to players who score a century, take at least six wickets or
perform a hat-trick in the four sections of the senior league and all
but one of Godbole's awards have come from his prolific bat. The
exception was a hat-trick with his off-breaks five years ago.
The latest award was presented by Sean Murphy of Ulster Bank and Peter McMorran , president of the NCU.