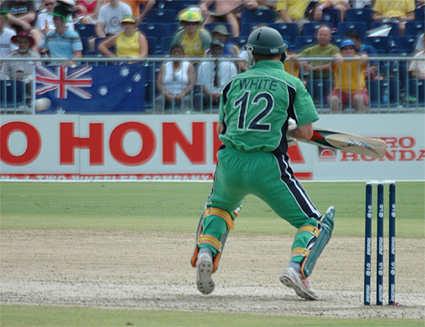 ...it would be that all the action is on the field and that the winners and losers are decided though their cricket exploits and not the rule book. The scars of the last two seasons will take time to heal at North Down and Derriaghy, now back amongst the big boys and anxious to put the record straight after their demise at the end of the 2005 season.
Only the most optimistic clubs would see anything other than a straight due between North Down and Waringstown for the major honours once again, and it would be difficult to see otherwise as these two strong clubs have dominated NCU cricket for some time. There won't be much change in personnel at either camp although the evergreen Michael Turkington's arrival from Cliftonville will add some strength to the Comber squad. Instonians have Andrew White back from Northamptonshire but his Ireland commitments will severely limit his appearances in much the same way as Kyle McCallan will be sorely missed at the Lawn. Both performed well in the Caribbean, with Kyle in particular catching the eye of many experts at the ICC World Cup.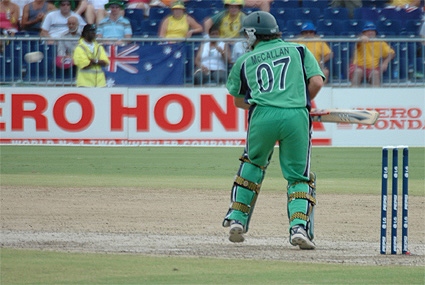 Club cricket should be boosted by Ireland's performances in the West Indies and the huge media hype that followed every match will hopefully attract a lot more youngsters into the game. NCU Section One cricket certainly needs an injection of something to lift the monopoly of the Big Two but it is difficult to see where the challenge will come from and when all's said and done it still looks like two clubs will be chasing glory and eight clubs will be fighting to avoid relegation. And if you don't accept that, then look back at the finishing table last year and remember how many points North Down got deducted and they still finished second!
Of course the Senior Challenge Cup always gives the other clubs a chance to reach the big time and CIYMS showed last year what can be done with a good bunch of cricketers committed to the cause. That said, everyone will want to avoid the Big Two but where better for the giants in the local game to slug it out than in the cup final at Downpatrick in late July?
Ireland's busy domestic season starts at Stormont on Sunday with Kent the visitors, and it will give local supporters an opportunity to show their appreciation for all the team's exploits in the West Indies. That should set the tone for a great season and although I'm not one for predictions, I've a strong feeling that North Down have all the motivation to land the double this year. That in itself should be enough to stir the shackles of everyone at the Lawn.
Enjoy your cricket lads, win or lose, as it's still only a game!