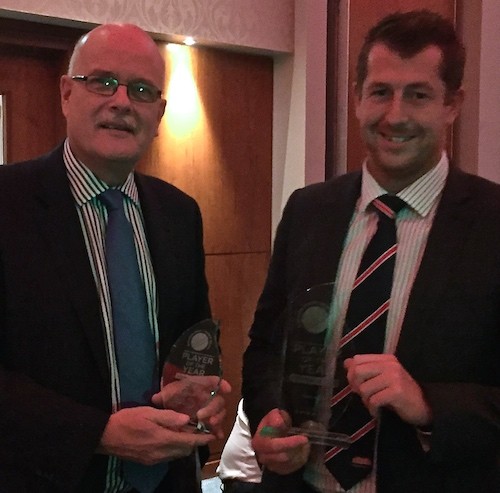 The NCU Player of the Year Awards, sponsored by Cartwrights Sports Ltd, for the Premier League, Senior Leagues 1 & 2 and the Women's Premier League were presented at the NCU's Annual Dinner last Saturday.
Waringstown's opening batsman, Adam Dennison was the Premier League Player of the Year. His weight of runs in all competitions in 2018 made him a worthy winner.
Other individual awards were presented to Lisburn's David Simpson, the Section One Player of the Year, Templepatrick skipper Ross Bryans was again the top player in Section Two and Nikki Niblock of Premier League champions Muckamore was a very popular winner of the Women's Player of the Year.
Cartwrights Sports Ltd have sponsored these awards since their inception in 2014 and are delighted to be involved in the recognition of individual players achievements.
John Kerstens said "We are very proud to be the sponsors of these awards. It is the uniqueness of the awards that attracted us as it is the Clubs who vote for the individual winners each year. Congratulations to all the winners".