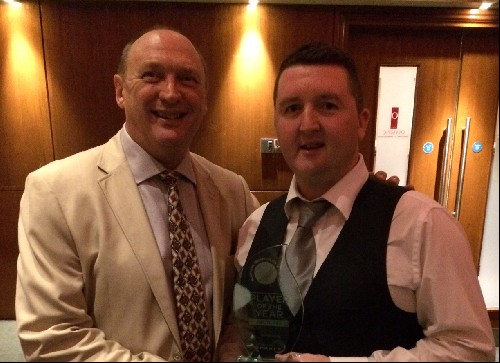 The NCU Player of the Year Awards, sponsored by Cartwrights Sports Ltd, for the Premier League, Senior Leagues 1, 2 & 3 and the Women's Premier League were presented at the NCU's Annual Dinner on 7th October 2017 by Keith Cartwright MD of the Company.
The winners this year were as follows: -
Premier League – Nigel Jones, CIYMS CC;
Section 1 – Neil Gelston, Armagh CC;
Section 2 – Ross Bryans, Templepatrick CC;
Section 3 – Neil Walsh – Drumaness CC
Women's Senior League – Hannah Grieve, Lurgan CC
Cartwrights Sports Ltd have sponsored these awards since their inception in 2014 and are delighted to be involved in the recognition of individual players achievements.
Keith Cartwright said "We as a Company are very proud to be the sponsors of these awards. It is the uniqueness of the awards that attracted us as it is the Clubs who vote for the individual winners each year. Congratulations to all the winners".
NOTE:
Cartwrights Sports Ltd is a family run business that offers tailored solutions for all cricketing needs. We have a wide range of cricket nets, sight screens, mobile and socketed cages & mobile covers. Our installation team can also renovate and install artificial wickets and net facilities and with a range of scoreboards and coaching equipment we can supply all of your requirements.
For further information visit www.cartwrights-sports.co.uk or contact our agent in Northern Ireland John Kerstens at john@cartwrights-sports.co.uk or mobile 07812203281.