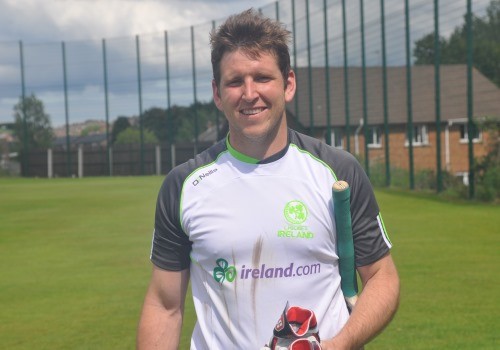 Yes, I got a few good results, but the Section 1 teams tore me apart and it showed how competitive our cricket can be irrespective of where you are placed in the league. My predictions have also aroused a little bit of banter from a few people who are quick to point out the fallible, but slow to credit the success. Keep them coming, as it doesn't matter what line I take because it's what happens on the field that counts and well done to several clubs last week who upset the odds and gave their season a new impetus.
Not much happening this weekend at club level at the pinnacle of the marching season, but there are several good games in prospect.
There are four senior games slated for Saturday with the Waringstown-North Down clash at the Lawn certain to draw the biggest crowd. In the past this match was one of the defining results in the Premier league, but this year the Comber men sit outside the Big Three and have a youth policy in place that makes them the underdogs on this occasion. On paper the Villagers are the complete package and as good as any team in Ireland, but North Down skipper Marty Moreland will go to the Lawn confident that his budding team can give a good account of themselves. My head says Waringstown, but don't be surprised if the visitors run this one closer than the pundits think.

In Section 1 title favourites Muckamore travel to the Meadow with a few question to be answered and a couple of injuries to deal with. Downpatrick are serious title contenders, but a little off the pace in terms of strength in depth and I expect Neil Gill and Ryan Haire to provide the quality to win on the road.
Bangor came a cropper last week and so did this week's opponents Cliftonville, but both clubs are at different ends of the league table. It would be a major shock if the North Belfast team upset the odds even on home territory.
The third match in County Down sees Holywood entertain Dundrum in Section 2 and if the Seasiders are to keep their hopes of promotion alive they need to beat the visitors. On home turf they should win this middle of the table clash, but there's not a lot between the teams.
Of course, the main focus in the NCU area this week will be on Twenty20 cricket and Ireland's campaign to reach the World Cup next year. The games start on Friday at Stormont and continue Sunday and Monday. Ireland's biggest opponent may be the weather, but if the sun comes out this team can entertain so come along and support them. The action starts at 10am Friday morning and William Porterfield's men deserve all the support we can give.
Clarence Hiles
Editor