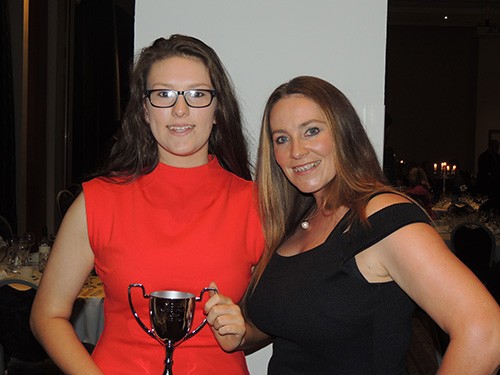 There was a welcome increase in the number of ladies attending the Northern Cricket Union dinner on Saturday evening and they certainly brightened up the event. For too long cricket in the north has been a male preserve, but the growth in the ladies game and more ladies in general getting involved was reflected in a higher than usual attendance. Long may it continue.
Guest speaker Paul Nixon, the former England and Leicestershire wicket-keeper, gave a lively and entertaining speech and was an enthusiastic guest mixing freely with everyone throughout the night. Over 200 people attended the event held in the Clayton Hotel in Belfast and they can have few complaints about the quality of the food and the service. NCU President Billy Boyd gave a warm welcome to the guests who came from far and near, including Cricket Ireland President Dr Murray Power, Cricket Ireland Chairman Ross McCollum, Honorary Life Members, major sponsors, prizewinners and members from most of the NCU clubs. Absentee clubs missed out on the social event of the cricket season and a night of sporting friendship, entertainment and the opportunity to congratulate the players and the teams that captured the honours.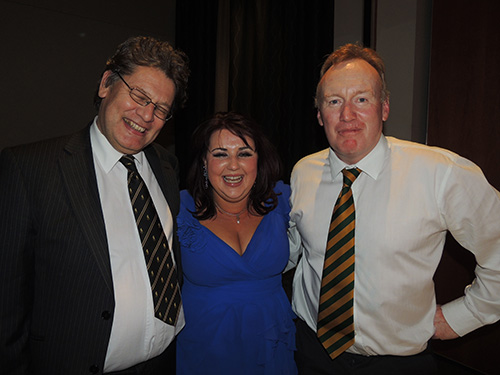 Dr. Power delivered an eloquent and comprehensive reply on behalf of the guests outlining the exploits of the Ireland team and specially congratulating the clubs that had been successful in all Ireland competitions. As expected Waringstown were lauded for their outstanding season winning the Irish Senior Cup and the Senior League, but also for their success down the club, including youth level. Armagh were also praised for their outstanding season, although the biggest cheer of the evening went to Section One winners Derriaghy, mostly from their own supporters!
One of the traditions of the NCU dinner is celebration and who can deny the clubs and their players their platform of celebration?
CIYMS received the formal presentation of the Senior Cup and their captain Chris Dougherty was also named the top wicketkeeper. The other top individual awards went to Waringstown duo James Hall (batting), Kyle McCallan (bowling) and North Down all-rounder Peter Eakin.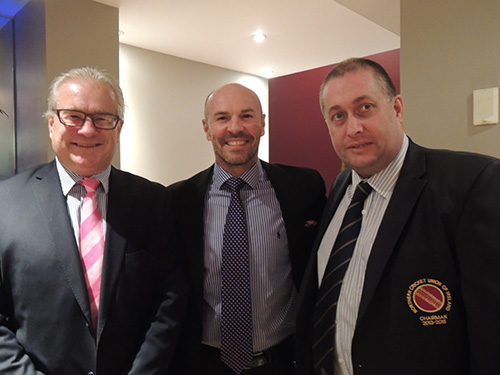 Waringstown were well represented and so were the umpires, the unsung heroes in local cricket and special praise for the clubs who attend every year with or without success, as they are just as important at the event as the prizewinners.
It was a good night, although an entertaining MC would have kept the zip active during the lulls and would certainly have filled the vacuum when raffle tickets were still being sold after the meal. There has to be a better way of managing the raffle, as it is a mundane distraction from the major attractions.
Next up the NCU AGM on Tuesday night, which is unlikely to be as entertaining!
Finally, best wishes to hard-working NCU Chairman Andy Clement who goes into hospital this week for a major knee operation. Good luck Andy and we wish you a full and speedy recovery.