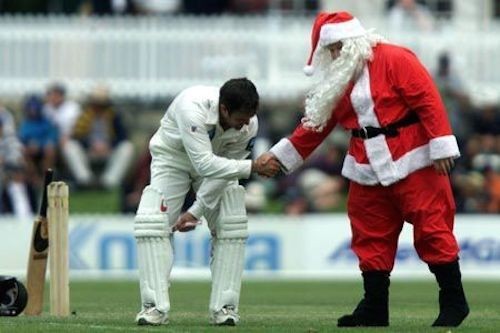 Let's go!

1 One team regularly fielded with the same surname at the club during the 1900s. Which name?

2 During the Great War in 1914-18 a former NCU cricketer was awarded the VC posthumously. Who was the hero?

3 A Father and Son played for Ireland pre-1939. Who were they?

4 North of Ireland played at " Headquarters" Ormeau, Belfast for many years, but they vacated after several arson attacks during The Troubles. When did they leave the ground?

5 The NCU Senior Challenge Trophy was destroyed after a fire in the clubhouse. Which clubhouse, what date was the fire, and who was the Belfast cricketer who restored the trophy to its former glory?

6 Which club has the longest existence in Ulster cricket? What date was it formed?

7 The NCU has had one Lady President to date. Who was that Lady and when was history made?

8 A former cricketer and hockey player has the distinction of being President and was also Manager for both at different times. Who was he?

9 One Ulster batsman has scored 100 centuries. Who was the batsman?

10 One club has the distinction of winning the NCU Senior Challenge Cup and the North-West Senior Challenge Cup. Which club?

11 Three local players from the same team played for Ireland in the infamous demise of the West Indies in 1969. Who were the local players and how many did West Indies score?

12 Who is the Belfast cricket and hockey stalwart who was also President for both?

13 Two famous England cricketers were stationed at the Green Howards Regiment during the 1941 war and played several times in the Province. Who were they?

14 One Belfast cricket club was strongly associated with a Belfast football club over many years. Who were the two clubs and what was the reason why they were closely aligned over many years?

15 An NCU cricketer has the distinction of captaining the club at Senior level for 39 seasons. Which club and who was he?

16 After 50 years in existence a Belfast club folded in 1969 because of The Troubles. Which club?

17 Who was the player who won an English County Championship medal in 1981?

18 Who formed the Mid-Ulster Cricket Group in 1962?

19 Who was the former Ireland pace bowler who was born in Blantre, Malawi, on 19 January 1950?

20 A Belfast Solicitor once took all ten wickets in a Senior Cup match in 1955. He took 10 for 39, which is still a record. However, they lost the match. Who was the player, and which team did he play for? And for another point, which team were the opponents?

Remember - there's £50 Voucher from Cartwrights Sports for the winner! Submit all entries to: clarence@caribbeanmortgages.com!