LEVEL THE PLAYING FIELD OR THE IRISH SENIOR CUP WILL DIE
  The Irish Senior Cup has lost much of its gloss and unless the competition is thrown open it runs the risk of becoming a non-event for northern clubs. The signs are already there; the weakened teams coming out of the NCU and the threatened boycott by North-West clubs frustrated at their lack of success and apparently not too pleased about having to buy some extra pyjamas to compete. Common sense prevailed in the end, but it took a special meeting to determine if the 'industrial action' was genuine. But it appears the hot air filtered into thin air at the meeting and everyone is up for the cup come May.
   But who's fooling who, as this competition is dying on its feet, not least because the Leinster teams have a huge advantage and they are hammering it home season after season. At least that's the way the northern teams see it, although there shouldn't be any criticism of current holders Railway Union, one of the genuine 'local' clubs left at the top of Irish club cricket.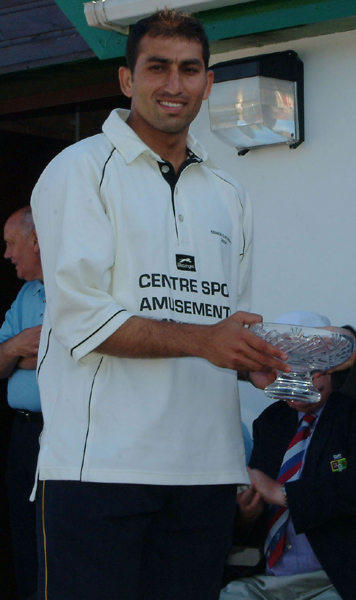 The Irish Senior Cup has had its challenges almost since inception; the heavily congested provincial fixture lists making it virtually impossible to get a footing. The weather didn't help either, and the first few years were ruined by bowl-outs, weakened teams in midweek matches, and the dominance of overseas professionals. But it survived and in the midst of this mayhem the NCU teams reigned supreme and when they started to run out of steam after ten years, the North Westers took up the mantle and were just as dominant. There were no cries to boycott the competition from the Leinster teams at the time; just banning the pros was enough to keep them happy! And that's exactly what happened, making the competition a genuine club competition where local players played local players and the best team would win. At least that was the theory.