...and while the future of the local game will not be destroyed by a defeat, a win would spiral Ireland up the global credibility stakes and register a strong statement about our cricket.
Clarence Hiles reports from the Caribbean...
Despite what some people would have us believe, Zimbabwe is not a minnow ready for the taking, it is a very young team that was thrown into the big arena well before its time due to matters that have nothing to do with cricket.
Initially they struggled and eventually lost their test status, but they are fighting back and winning respect from their stronger opponents. Ireland will not underestimate them because they have no reason to do so, and neither should our supporters!
Let the best team win.
Kingston is bubbling with World Cup cricket frenzy and the arrival of the Irish supporters from Ocho Rios in the north is eagerly awaited. It promises to be a great day for Irish cricket and hopefully another memorable milestone in our history.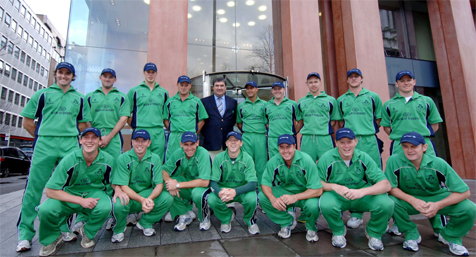 World Cup Section