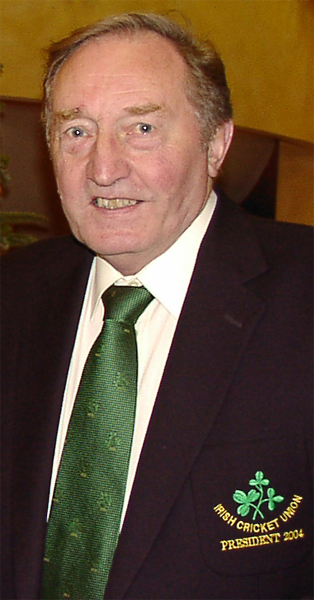 Kerr, 68, died suddenly at his hotel in Ocho Rios in Jamaica, where he was supporting Ireland at the World Cup.
Adrian Birrell, coach of the Ireland team said, "This is tragic news, and on behalf of the entire squad and management, I'd like to pass on our sympathy and condolences to his wife Hope, and his family circle. Bob was a great ambassador for Irish cricket, and worked tirelessly in his various roles within cricket."
Bob Kerr was ICU Chairman from 2000-2002, and was President of the Union in 2004. He was the current North West Cricket Union Chairman.
Former ICU Chairman Joe Doherty paid tribute saying, "We are all stunned by this news. Bob has given outstanding service to Irish cricket at club, provincial, and national level, holding almost every senior position in the land with distinction. To me personally, he was always very supportive, especially when I was Chairman of the NWCU and ICU. I shall always be grateful for that.
His sudden passing will leave a big void in Irish cricket, and his beloved North West. My sincere condolences go to his loving wife Hope at this devastating time."
Bob Kerr was a retired headmaster, and had played his cricket for North Fermanagh, whom he helped set up, and previously Dungannon.