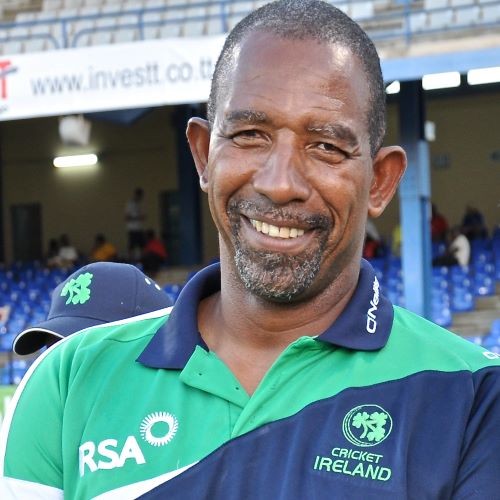 It promises to be an exciting series in January for the Ireland cricket squad and supporters. The Irish are travelling in strength with a number of fans already planning to be there. After all, it is much better to enjoy the sand, sea and sunshine and avoid the drudgery of winter Ireland weather!
The West Indies will play on three beautiful islands, Barbados, Grenada and St Kitts, and Ireland cricket will face a changed picture within the Caribbean. The impetus was provided by Head Coach Phil Simmons, no stranger to Irish cricket after he spent nine years at the helm in Ireland. Indeed 'Simmo' may be the determining factor in the Series, as he has brought new blood into his squad with a bevy of exceptional young players.
While Ireland ponder on their talented young players, the West Indies squad has embraced youth and much of the credit goes to Simmons. He also brought several outstanding performers back into the fold in T20 specialists Kieron Pollard, his nephew Lendl Simmons and the imminent arrival of all-rounder Dwayne Bravo from January, arguably the best West Indian product in limited overs cricket. Sadly for many people it is the end for Chris Gayle. He was an awesome batsman, but at 40 he has had his day.
The Ireland squad will certainly know this formidable trio, plus all-rounder and former Captain Jason Holder, but the younger regime are largely unknown. There are three ODI's and three T20 matches so at some stage these exciting performers will play. Players like Evin Lewis, Simron Hetmyer, Nicholas Pooran, Hayden Walsh (Jr), Keemo Paul, Shai Hope, Alzarri Joseph, Sheldon Cotterell (of salute fame!), and heavyweight Rahkeen Cornwall. Rahkeen may not have the athletic façade, but his spin bowling has already got him a 10-wicket haul against Afghanistan several weeks ago.
Andrew Balbirnie is the new Captain for all three formats, and his pedigree is impressive however, he will welcome the retention of experienced veterans William Porterfield, Boyd Rankin, Gary Wilson and the dynamic Kevin O'Brien. Their performances over the years have been largely responsible for their international status. Mark Adair has been a breath fresh air in the Irish scene, and others like James McCollum, Harry Hector, Lorcan Tucker, Gareth Delany and Josh Little have a great opportunity to impress at the highest level. However, the experienced quartet plus Balbirnie, and the tremendous batting of Paul Stirling will be severely tested during the Series.
West Indies has also a new Captain in Kieron Pollard for the T20 and ODI formats. As proved in the IPL in India over several years Pollard has few equals as either a leader or as an all-rounder. He will be a formidable opponent.
West Indies lost 2-1 against Afghanistan in the T20 Series, but won convincingly in their single Test, both in November. The West Indies are currently in India and lost 2-1 in the T20 Series and have now started the ODI Series with an 8-wicket win in the first exchange. Chasing 288 to win, Simron Hetmyer hit a brilliant 139 in the victory. That's what awaits Ireland.
Coach Simmons sees this as terrific preparation for his young players.
Perhaps an ominous warning of what will follow in January?
Fixtures:
7 and 9 Jan 2020 at Kensington Oval, Barbados. (2 x ODI)
12 and 15 Jan at National Stadium St George's Grenada (1 x ODI and 1 x T20)
18 and 19 Jan at Warner Park, Bassterre, St Kitts (2 x T20)
JCH