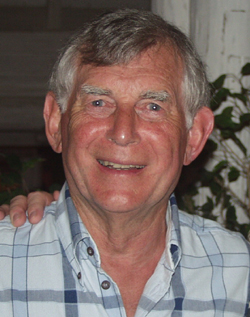 ...given the huge demands on time and resource, and of course the professionalism involved, but even at amateur level the top class dual sportsman is virtually a thing of the past. Long gone are the days when clubs lost their best players in August and September to rugby, hockey and football, because these days there's hardly a senior cricketer playing another senior sport.
In the first fifty years of competitive senior cricket, rugby and hockey dual internationals were fairly common with Oscar Andrews, James Macdonald and Jack Bowden the star hockey players.
There were plenty of good rugby and cricket internationals as well but none since the 1950s and 1960s when Jimmy McKelvey and Raymond Hunter excelled at both sports. Since then only Lawrence Hunter and perhaps Neil Doak and Stephen Smyth have come close to that status, although during their sporting heyday, players like Dermott Monteith, Stephen and Ian Warke, Paul Jackson, Graham Crothers, Marshall Kilgore, Gerald McCarter, Ivan Lapsley, and Ian McGregor all played good senior cricket and rugby. Alas not so much today, with only Michael McComish, Jan Cunningham and Peter Connell seemingly close to regular dual senior status.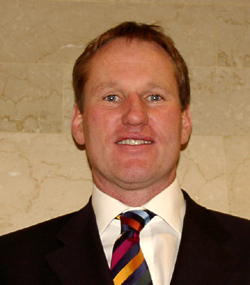 The hockey boys have maintained a stronger dual sporting presence in modern times although we have to go back to the 1980s and the great Jimmy Kirkwood to get a dual international. Clubs like North Down, Instonians, and Downpatrick have strong hockey traditions and still maintain dual participation by the members, but where are the cricketing senior footballers?
Going back to our roots there were many cricketers who played leading roles in the development of football in Ulster in the 1880s but perhaps it was the great EDR Shearer and Billy McCleery who first captured the headlines in the 1920s and 1930s. Both were class acts in either sport and hundreds of football supporters attended City of Derry and Woodvale cricket matches in the summer to watch their idols. Presumably many cricket fans did the same in the winter when Linfield and Derry City were in action?
In the 1950s and 1960s Ernie McCleary, big Roy Torrens and wee Archie McQuilken were football and cricket stars, and great characters as well. We then had the brilliant Denis Guy, the Dennison bothers Robert and Davy, the former going on to star for Wolves and Northern Ireland , while wee Davy was a ferocious Glenavon midfielder for many years.
Since then we have been cricketing light on the football field with only Johnny Black, Neil Fullerton and James Kennedy coming to mind as Irish League footballers in the modern era.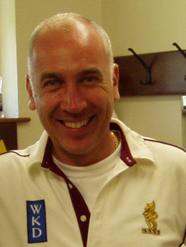 That's not to say there haven't been other dual sportsmen of note as North-West cricket legend Scott Huey was a brilliant hockey player and a badminton international, a feat emulated by former Lisburn wicket-keeper Bruce Topping in modern times.
But where have the others gone and why are we not producing any more dual sportsmen at the highest level? Sadly their absence lengthens the winter as it was always more entertaining watching a winter sport that included a few cricketers.
Clarence Hiles
Editor