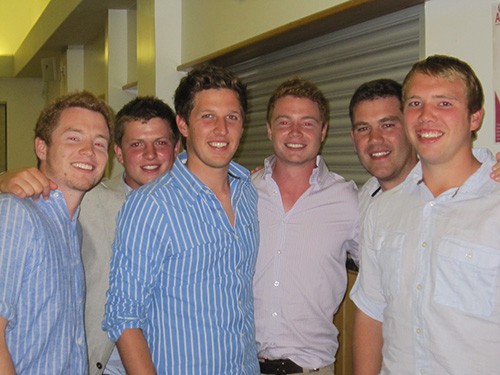 However, a few weeks before this year's showpiece I'd like to appeal to all clubs to support our end-of-season jolly.
And before anyone jumps down my throat I speak with some experience having attended over 40 dinners down the years and said more than once "I won't go back." I've sat at the top table, I've sat at the farthest away table, I've sat too close to the speakers. I've had a free seat and sometimes in the past I've paid what I thought was too much. I've sat beside people who were noisy and beside people who didn't say a word and I've heard some awful speakers and some wonderful speakers.
I've also been at dinners where it didn't matter as the noise was so loud where I sat I couldn't even hear the speakers. I've been at dinners where the location was inconvenient and been at dinners that went on far too long. I've seen prize-winners joyfully applauded and worthy winners shamefully booed, and I've sat with my son at the Queen's table one year when I thought my life was in danger as bread baps were flying over my head like enemy planes in the 2nd World War.
I think I've covered all my gripes and lived to tell the tale and I'm sure I speak for a few others. So I hope everyone out there appreciates why I'm appealing to you to come to this year's dinner.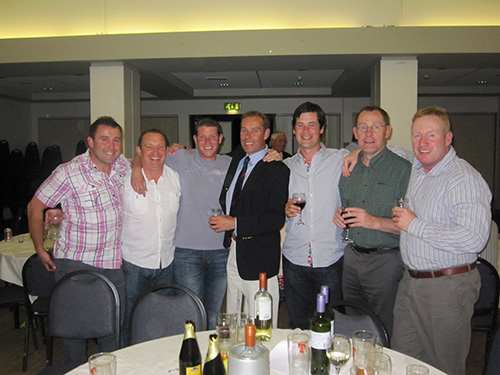 Here are my ten reasons;
1. The Annual Dinner is our social showpiece and the only opportunity we get to recognize and salute the winners in all categories. It is an opportunity to say "well done" to our peers.
2. The Clayton Hotel is well located, the food is excellent, the service is good and the price at 32 quid is fair.
3. The entertainment is good. Watching teams collect their trophies is competitive therapy and will stimulate and motivate you to be there next year.
4. You get a chance to say well done to the President and the President's Men. Billy Boyd is in his last year of office and he has been a model President visiting clubs and grounds all over the Province in the last two years.
5. You get a chance to meet old adversaries and former cricketers you haven't seen for years. The old guys always look older than you and if you have forgotten their names ask a friend to help you.
6. You get a chance to moan and groan about the NCU to the NCU. Hard-working Chairman Andy Clement doesn't wear a flak jacket, but sometimes he needs to as he fends off the barrackers.
7. You get a chance to salute Waringstown Cricket Club on their magnificent season, especially in winning the Irish Senior Cup.
8. You might win one of the prizes in the raffle.
9. You get to listen to celebrity guest speaker Paul Nixon, the eloquent Dr Murray Power, the Cricket Ireland President, and our own Billy Boyd.
10. You get to enjoy yourself!
Don't miss the opportunity.
Clarence Hiles
Editor