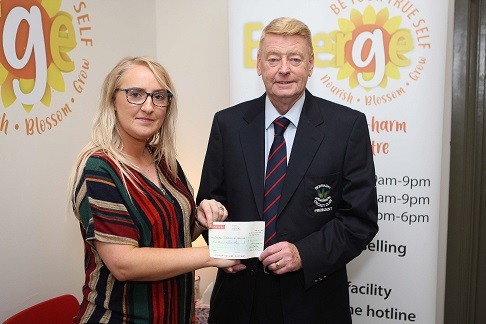 Derriaghy Cricket Club are celebrating their centenary year in 2020 and recently teamed up with local mental health charity, Emerge Counselling Services, as its official centenary charity partner.
Emerge Counselling Services is a suicide and self-harm prevention centre based in Lisburn. They offer one to one counselling to all members of the community who may be struggling with their mental health.
Emerge Counselling was created due to the recent surge of suicides in the Lisburn and Castlereagh areas, an issue that has sadly affected the club in recent years.
Derriaghy Cricket Club have a number of fundraisers planned in conjunction with Emerge Counselling Services across their centenary celebrations, the first of which was a Summer Draw which was held recently. Club President Graham Kenny is pictured here presenting Samantha Evans from the charity with a cheque following this draw.