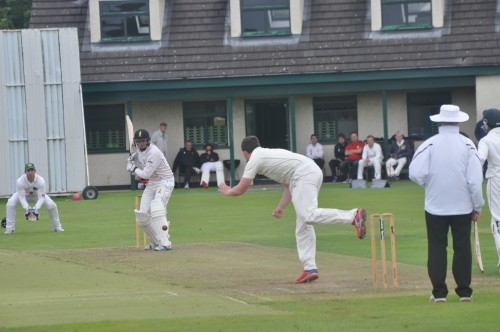 The season is slowly winding to an exciting finish and several clubs have a lot to play for. None more so than Waringstown who effectively ended North Down's league aspirations last week and could do the same to CI at the Lawn on Saturday. With only a few games to play the league title is within their grasp and even if they slip up their superior run rate is a massive advantage should a tie occur. The Villagers also have the exciting prospect of an Irish Senior Cup Final in September.
PREMIER LEAGUE
With some the overseas professionals already gone, the onus falls back on local resources at some clubs. I don't expect Waringstown to slip up at home, but they will need to be at their best against the strong CI team. North Down bounced back last Sunday after their league defeat on Saturday to win the Ulster Cup and they should win at The Green this week against Lisburn, who need points, but don't have the consistency or the strength in depth to get them. The other big match at the bottom is just as important as at the top because defeat for Ballymena at home to Carrick means relegation. A win however, and there'll be a lot of interest in the final games the following week!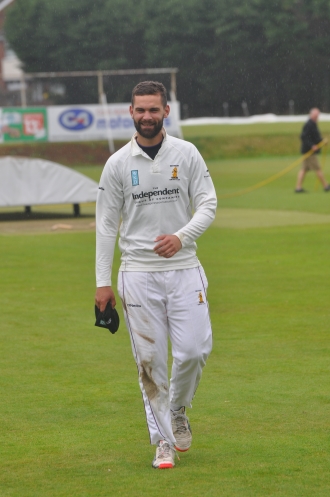 SECTION1
Muckamore rejuvenated their promotion hopes last Friday when they defeated league leaders Derriaghy, but the weather killed their match 2 with Downpatrick so the void result was just as bad as a defeat. This means Derriaghy are back in control and if they win at Woodvale on Saturday they will have one hand on the league trophy. Woodvale sit just off the pace, but they will be hard pressed to win this game. Muckamore should win at Templepatrick, but I don't expect Cliftonville to win either of their weekend games on the road at Lurgan and Donaghcloney on Monday. There should also be home wins for Bangor over Donaghcloney and Downpatrick over Academy, unless the weather plays a devil's hand.
SECTION 2
Armagh are well placed with two matches to play and a home win over Drumaness on Saturday will all but clinch the title. Laurelvale should keep them under pressure with a home win over Victoria, who are now in deep relegation trouble. Unfortunately there's no way back for Larne, but their trip to Cregagh gives them another chance to clinch their first win of the season. Saintfield entertain BISC and a few miles down the road towards the Mournes, Dundrum host Holywood and I expect two home wins. Saintfield can still clinch 2nd place at the expense of Laurelvale, but their inferior run rate won't help their cause even if the results go their way.
SECTION 3
Everything has been decided in Section 3 and most of the players have packed their whites away for another season. Millpark are champions and Cooke-Collegians have secured the other promotion spot just ahead of Donaghadee. However, the big talking point last weekend, at least in Bumper Dale's house, was his 41 opening the innings followed by another five-wicket haul. Ageless, peerless and relentless is Billy Dale, and what a way for the veteran to finish the season. There is only one fixture slated for Saturday and it could be close, but Newforge should edge out visitors Dunmurry.
Clarence Hiles
Editor