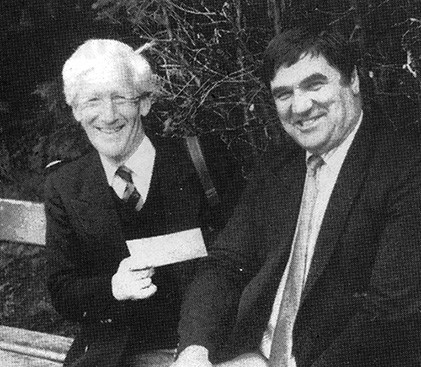 It's been a favourite pastime for generations and it came home to me recently when Tiger Woods gave a Press Conference on his current fitness and virtually admitted the uncertainty about his future has probably drawn a line under his greatest years. The comments sparked widespread speculation as to who was the greatest Golfer of all time and inevitably most pundits came down to a straight choice between Tiger and Jack Nicklaus. Of course, it all comes down to opinion and some opinions matter more than most. However, for diplomacy and ingenuity it would be difficult to beat the assessment of Golf World Editor-in-Chief Jaime Diaz, who obviously wanted to stay friendly with both legends when he said-"I think Tiger Woods has played the greatest golf ever, but I think the greatest golfer was Jack Nicklaus."
Beautifully put, although he could have said Jack won five more majors than Tiger!
Sporting Greats are judged by their achievements and perhaps it is easier in cricket as the game is driven by statistics. However, under closer scrutiny they will never tell the full story albeit across a period of time and performances they should separate the greats from the greatest.
But we have to take cognizance of the variables. Is bowling a number 11 batsman the same as bowling the ace opener, and is scoring 50 after you have been dropped five times better than the chanceless 49 ended by a superb catch? Playing conditions are a significant factor and are figures in a meaningless game as important as the cup final? Why should we laud centuries scored and ignore scores of 99, and what consideration do we really give when comparing wickets taken with averages, strikes rates and economy rates. Should Man-of-the-Match Awards always be given to the highest run maker or wickets taker when a cameo late in the match often wins a limited-overs game.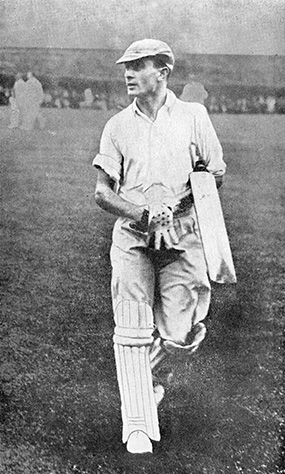 Of course, it's all part of cricket and in the modern era where more statistics are available we should be able to move away from aggregate numbers and apply closer analysis. However, it will still come back to opinion in the fantasy world of armchair assessment. Who was the greatest cricketer of all time? Sobers, Bradman, Grace, Tendulkar, Richards, and Warne would all be up there, but when it comes down to the actual selection there will always be some personal bias. Is Messi better than Ronaldo, and was George Best better than Pele.
I once asked the great EDR 'Donald' Shearer to name his Greatest Irish cricket team as his cricket life spanned over six decades. He said it was what cricketers do when they have nothing else to do, usually in the changing room during long rain breaks, or when they have retired and are reflecting. In either situation he said it was fantasy, as you can't compare different times because so much changes over the years. This is clearly evident at the highest level of Irish cricket. Although he gave credit to the great players of yesteryear, former Ireland Team Manager Roy Torrens always said the modern Ireland team was streaks ahead of the their predecessors. He based his assessment on the quality of the opposition, the competitive environment in which they performed and their fitness, ability and application. It would be hard to argue against his assessment, but isn't it fun to make comparisons all the same?
Is the 2015 Waringstown team their greatest of all time? Perhaps not, if you talk to the 'old hands' around the club. Steeped in success, the Villagers had great teams in different eras, which has given them the luxury of comparisons. However, there is rarely any mention of their great 1913-14 team because they didn't win as many trophies. Who could say with authority they weren't up there with the best?
It all comes back to opinion, and not everyone is as skilled and as diplomatic as Golf World's Jaime Diaz when making the assessment.
Clarence Hiles
Editor