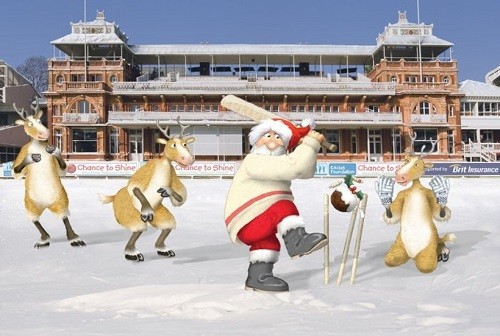 It's time for a bit of fun with the Annual Christmas Quiz.
Winner will receive a £100 SM Cricket Voucher
Here we go..... Good luck
Email your answers to jamesclarencehiles@gmail.com
CHRISTMAS QUIZ FEATURING QUESTIONS FROM 20 CLUBS IN ULSTER
WOODVALE - Who was the dual international cricketer and Linfield footballer in the Thirties?
BRIGADE - Who was captain for 30 successive seasons and then Secretary/Treasurer of the North-West Union for 23 years?
NORTH OF IRELAND - When was 'Headquarters' finally closed?
CITY OF DERRY - A former captain of City of Derry later wrote over 15 books on the history of North-West clubs. Name him?
LISBURN - A dual international cricketer and hockey player that won an Olympic medal. Who was that?
DONEMANA - A former Donemana player, who later played at Phoenix when he was capped by Ireland. Who is this player?
CIYMS - Who was the former New Zealand all-rounder that played for CI against North Down in the NCU Senior Cup final in 2010
EGLINTON - A Legend in Irish cricket who topped the 1st Class bowling averages in 1954. Name him?
WARINGSTOWN - Two dual Ireland Internationals with a difference. One was a batsman and the second was an Umpire. Who were they?
STRABANE - Four brothers played regularly in the 1990s. Which family?
INSTONIANS - Three members became Irish Cricket Presidents. Who were they?
SION MILLS - Which river flows alongside the ground?
ARMAGH - Often referred the 'Doyen of Umpires.' Who was he?
LIMAVADY - He scored two centuries in the Irish Senior Cup final. Who was that?
LURGAN - He played for the British Lions in 1962 and was also a dual international player at cricket and rugby. Name him?
BREADY - Where is Bready?
DOWNPATRICK - The club play at Strangford Road, but what is the name of the ground?
ARDMORE - A former player distinguished himself as a Lord Justice and was knighted. Who was he?
HOLYWOOD - Former player Ricky Adair played at Holywood, but won fame as a goalkeeper for a Belfast football team. Which club?
ST. JOHNSTON - Which county is St Johnston in?