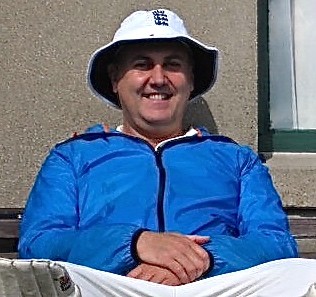 Down Memory Lane

This time, turning the clock back a mere five years to 2010 and a feisty encounter between two of Mid-Ulster's long standing, sporting rivals?
Lurgan v Waringstown, I hear you say...
No, not quite, fierce derby rivals of course, and always an expectant set of patriotic supporters in attendance when these two Lothians of local cricket face off, but that year Lurgan were a shadow of their former glorious selves. The even failed to win a single game in the Ulster Bank Premier League, and to rub salt into their wounds, were comprehensively beaten both home and away by their archrivals en route to relegation.
So, who do we refer too?
Well, the mention of Lurgan is a clue, although perhaps a slight red herring in this case, for within its confines lies a slightly less well known cricket club, who play their home matches in the picturesque setting of the town's famous public park.
Any closer to guessing the identity of these two bitter antagonists?
One final clue-Glenavon and Portadown are indeed the soccer lynchpins of Mid Ulster, and many a high-octane battle has been fought between the two clubs down through the years. But this is cricket we're talking about and not soccer, so the penny should have finally dropped?
Yes, Victoria and Portadown are the two cricket clubs in question. Both respective 1st XI teams surpassed themselves that year in Section 3 with Portadown eventually topping the table and Victoria, incidentally playing in their 60th Anniversary year, finishing a very credible third. However, we are concentrating on a two-night match in Division 2 Section 3 of the old Junior League format, where both second string outfits were keen to build on the good form shown that season by their senior colleagues.
There's always something spicy in derby matches that tends to bring out the X-Factor in both players and supporters alike, and as previously alluded, Portadown FC and Glenavon FC are bitter Irish Premier League adversaries. That particular year 'the Ports' finished the higher of the two in the league table, 'though Glenavon could take heart from three bruising encounters with the former, drawing away twice and wining 2-1 at home. So similarly with cricket, the very same competitive spirit shone to the fore over the space of two weekday evenings in July and climaxed in a thrilling home win for Victoria.
Victoria's 2nds skipper that year was a young and enthusiastic Matthew Parks. The first six games hadn't gone well for both himself and his charges and with pressure mounting from the sidelines, especially with the local derby game imminent. Rumours of a change of leadership were rife, but Matt, although tender in years, was a keen learner, and like any good captain worth his salt, had by now gleaned the true strengths and vulnerabilities of his team. So unfettered by past form or snipes about inexperienced shortcomings, at 6pm on the 27th of July of that season, he had no hesitation in electing to bat when the toss was correctly called.
But it didn't begin too well for Victoria. Portadown travelled with a strong second outfit, the Caddell brothers, prodigious all-rounders and more akin to first team action, made early inroads into the home side's batting. However, despite this, still at the crease was a certain burly Darren Vennard, who had weathered the early storm and then commenced an almighty counter attack that was to prove pivotal to the eventual outcome of the match.
Now, bear in mind this was a Junior League match and as such, limited to a maximum of 30-overs per side. Also, with early precious overs having been used up with little scoreboard movement, suffice to say, not withstanding the fall of wickets column, Darren courageously set about dismantling the Portadown bowling attack with ruthless efficiency. Anything short was immediately dispatched over the trees at either end for six, goodish deliveries merely went for four, and the momentum was both unremitting and unrelenting. Bowling changes or new field placing mattered little for the rapidly demoralising away skipper, as there was to be no respite for him or his beleaguered troops. "Big Venny" did eventually hole out, but only after a quite awesomely constructed 106, receiving able support in the process from his lower order colleagues, despite the top order collapse. And so of the two teams, it was the Victoria players who slept the better, given their team had amassed an unlikely 251, which they should be able to defend the following evening.
But, although the return journey from Portadown back to Lurgan for the second half must have seemed like 60 miles instead of six for the visitors, Portadown folk don't lie down easy, and certainly not to the 'old enemy!'
Despite chasing such a mammoth total, the visitors began confidently. The Caddell brothers attacked from the opening over, Ryan in particular, swashbuckled his way to a brisk 35, before falling just when he looked well set. However undeterred, the scoreboard was still well ahead of the required run rate, and with plenty of wickets in hand, the Portadown men continued to make progress, especially with the unknown and dangerous looking Zaheer Ali out in the middle. Ominously, he soon started to find his range.
Now if Darren's innings the previous evening had been brutally bloodthirsty, by contrast, Ali's was the epitome of craftsmanship!
Most subcontinent batsmen seem to have that uncanny, natural ability to use their wrists to sublime effect, and this man was no exception to the rule. Victoria's bowlers rarely strayed of a good length, but the slowness of the pitch combined with a genuine lack of pace, enabled Ali to pick up runs off virtually every ball and when the bad ball did come along, his timing was effortless, his footwork like Fred Astaire, and the sound of leather on willow made an irritating tune that rather displeased the watching audience. As a consequence, 200 was passed in keeping with the over rate, and a partisan home crowd grew deftly silent!
However, skipper Parks still had a trick up his sleeve, and knew if he could dislodge the defiant Ali, his side were back in the game. Teenager Craig Marshall had bowled well early on without much success, so Matt decided to give youth a second chance, bringing him back into action to break the Portadown resistance, and boy, it worked a treat!
Ali was deceived by the sharper action of the young bowler, caught on the boundary just after making a fine maiden century, and then, as Matt duly anticipated, the crowd was suddenly rejuvenated and the 'old collywobbles' set in with the rest of the Portadown batsmen. They collapsed like a deck of playing cards, despite being close to the winning target, thus sealing a triumphant and tumultuous victory for the home side!
Man-of-the-Match that evening was awarded to neither Vennard nor Ali for their differing styles of brilliant batsmanship, as the accolade quite rightly went to Victoria's match-winning skipper, Matthew Parks.
Although not impacting himself with bat or ball over the course of the two evenings, his cool head atop young shoulders, captaincy, and ultimately, flawless decision-making under extreme pressure, left none in doubt as to the magnitude of this fine achievement.
Interested observers may be keen to know that Matt went on to much bigger and better things. A couple of seasons after his 2ndXI heroics as leader, he took over the mantle of 1st XI skipper, and soon guided the senior team to a first ever league promotion in their playing history. Even today, he still remains as energetic and enthusiastic about the game and his club as he did back in those early halcyon times.
A local derby, is their anything better in sport?