A few years ago the library of cricket books about Irish cricket was lean in numbers and apart from Billy Platt's North-West cricket gems and club histories there wasn't much of the written word around. Understandably so, because writing a cricket book can be the easy part, publishing it for a profit is much more difficult. That in itself should be enough reason for local enthusiasts to support local cricket writers and when better to do that coming up to Christmas when innovative presents are hard to come by. But what an excellent selection is now available and there's also something new for the avid book buyers who might feel they have already acquired the local stock.
Not surprisingly Ireland 's exploits at the Cricket World Cup in the Caribbean have generated two publications and they are both superb works from a different perspective. Andrew White led the way with " Ireland 's Caribbean Carnival" in the summer, a very modestly-priced publication that is laced with excellent photographs by ace cricket photographer father Rowland. And just recently Ireland captain Trent Johnston and Ger Siggins published "Raiders of the Caribbean " which is a much more comprehensive work and a must for local cricket historians.
Of course Ger is no stranger to cricket publications and has already "Green Days: Cricket in Ireland 1792 -2005" and " Ireland 's 100 Cricket Greats" (with James Fitzgerald) on the shelves, both very fine works and modestly priced. Of a more local nature Rab Dunn's "More than Sixty Summers" on Ards Cricket Club and Pat Bracken's "Foreign and Fantastic Field Sports" on Tipperary cricket might move the goalposts a little, but each has its own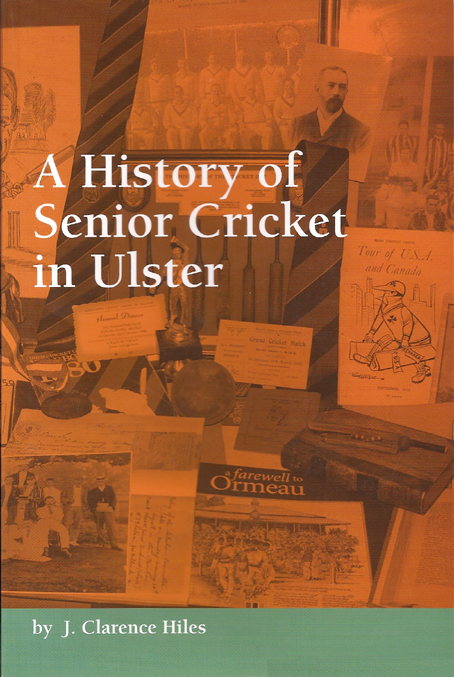 appeal and the passion of both authors for their subject almost jumps out of the pages. "A History of Senior Cricket in Ulster " is widely regarded as the tome of cricket in the province and it will never age given the copious content and plethora of historical facts, figures and stories contained therein. Author Clarence Hiles has a North Down pedigree and interestingly his club colleague Ian Shields will shortly enter the world of local cricket publishing with "One Shot More for the Honour of Down" a superb history of the Comber club in its historical 150th. Anniversary year. Ian's painstaking labour of love is the climax of the club's sesquicentenary celebrations and will hit the shelves in two weeks time.
Now what could be better for a Christmas present than a copy?
For more information on local cricket books for sale visit the bookshop at the CricketEurope website.