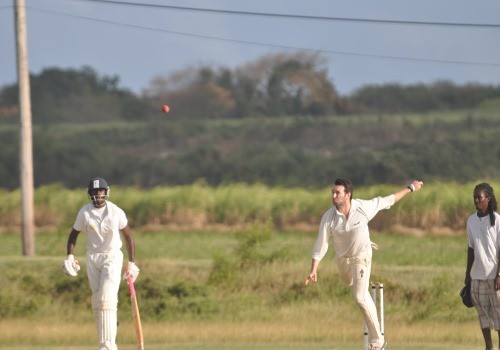 It promises to be a huge weekend for the NCU Premier League contenders, especially Waringstown who play Instonians this evening (Friday) and return to CI on Saturday, the scene of their epic loss last weekend in the Senior Cup. It was a mixed bag for the Villagers, who lost out narrowly to CI, but bounced back with great spirit to beat Clontarf in the Irish Senior Cup the following day. They'll now need to be back at their best to beat their strongest contenders for the league title and ensure their cup blip was a one-off. As for CI they'll be confident, but not over-confident given their cup victory could have gone either way.
Instonians have been operating under the radar so far this season, but what better than a win over Waringstown on Friday followed by a win over Civil Service North to put them back in the limelight? I'm going for an Instonians double and revenge for the Villagers at Belmont, but not with much confidence as each of these three teams has the players to beat each other.
North Down hasn't played much cricket in the past few weeks but they should beat Lisburn at Wallace Park. However, the big basement duel between Carrick and Ballymena is going to be tightly contested and may have a major bearing on the final league positions. There's not much between the teams but Carrick should have the edge at home.

SECTION 1
Section 1 continues to excite everyone as the title is wide open and while Muckamore remain the favourites their confidence has been rattled with defeats against Bangor and Woodvale. Three other teams have also lost twice as we approach the halfway stage in the campaign, but a rejuvenated Bangor has lost only once. Andy Nixon has been on tremendous form with both bat and ball this season and they should continue their good run with a victory at Templepatrick on Saturday. Derriaghy entertain Muckamore and it's a must-win game for the Moylena men who should win if they play to their full potential. Academy will also be expected to win on the road at struggling Cliftonville and Downpatrick will feel much the same at the Factory Ground. However, Lurgan have it all to do at Woodvale, who are now getting back to good form and should register another home win.
Three games are slated for Sunday and something has to give at the Meadow where Downpatrick entertain Bangor. It's going to be a close call, but I feel Bangor are on a roll and should continue to set the pace at the top of the table. Muckamore entertain Lurgan and should win comfortably and Cliftonville need to win at home to Derriaghy to lift them from the relation zone. I'm expecting Johnny Terrett and Neill Cahill to rise to the occasion and pull off a surprise, if not shock win.

SECTION 2
This section is just as competitive and at the halfway stage Saintfield and Armagh are setting the pace, but Drumaness, Laurelvale and Holywood are still serious contenders. The big match amongst the contenders will be Saintfield's visit to Laurelvale, but they should win and Victoria will be hard-pressed to subdue visitors Armagh. Dundrum make the short journey to Drumaness on Saturday and then host Larne of Sunday and this looks like a 'lose one, win one scenario.' It will be a tough weekend for Larne who entertain Holywood on Saturday in a game the Seasiders must win to maintain their outside promotion hopes.

SECTION 3
Cooke Collegians and Millpark have made Section 3 a two-horse race to date and the County Down team appears to have the easier task this weekend travelling to struggling Ards. Cooke Collegians travel to Dunmurry and should win, but they will be tested if Dunmurry hope to make a charge for promotion in the second half of the season. Elsewhere Donaghadee entertain Dungannon and Monaghan host Newforge, two games that should result in home wins.
Finally, starting on Monday Ireland will attempt to win the Pre-Qualifying Twenty20 World Cup Competition and several matches are scheduled for Stormont. This is a great opportunity for local cricket fans to show their support for the Irish squad so let's get out there and do our bit for them!
Clarence Hiles
Editor