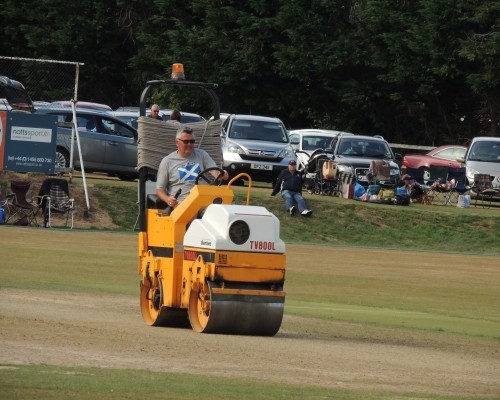 Despite the distractions of the British Open and the 2nd Ashes Test match, a lot of attention will feature on some key matches at the top and bottom of the leagues. We also have the Ulster Cup resurfacing at quarterfinal stage after six weeks in hibernation. Someone really needs to work out a better system to promote the competition and keep player and public interest at a peak rather than just find a suitable spot in the calendar to accommodate fixture logistics. Many people had forgotten about the Ulster Cup!
PREMIER LEAGUE
CI have two matches against Ballymena and Carrick and if they can escape the rain they should narrow the gap on Waringstown at the top of the table. The Villagers beat North Down on Duckworth Lewis last weekend and will hope the Comber men do them a favour by beating Instonians at The Green. This could happen, but it would be a surprise given the strong Inst batting line up. However, their attack is not as dominant and this may well be a batting shootout. Waringstown won't slip up against Lisburn at the Lawn as both teams are at different ends of the table.
Ballymena showed their fighting spirit at Carrick last week and have a tough weekend with CI on Friday and Civil Service North on Saturday. It will be a big surprise if their win either match, but they can upset the odds on home turf so neither of the visiting teams should take them for granted.
SECTION ONE
The Bangor surge at the top of the league has taken a severe jolt in recent times and the last place they will want to be this Saturday is at Moylena where Muckamore will be keen to bounce back after a bad defeat at Downpatrick. Bangor did beat the County Antrim men a few weeks ago, but they will be hard-pressed to do the 'double.' Derriaghy and Downpatrick continue to set the pace and both should record home wins over middle of the table opponents Academy and Woodvale. However, some of my Section One predictions have not been accurate in the last two weeks so will there be an upset for the league pacesetters? I think not!
This week there will be just as much interest at the bottom of the table as the top because Cliftonville entertain Donaghcloney. Johnny Terrett and Neil Cahill upset the odds against Bangor last week and that momentum should produce a home win and spell disaster for the 'Cloney as it will plunge them deeper into relegation trouble.
SECTION TWO
This section continues to be tight at the top and any one of six teams could win the title. Armagh, Saintfield and surprise packet Laurelvale are setting the pace and with Armagh and Laurelvale locked in Junior Cup action Saintfield could take advantage with wins on the road at Cregagh and BISC. Elsewhere Drumaness should keep on track with a home win over struggling Larne and Holywood should do the same against Victoria.
SECTION THREE
At the halfway stage of the season it looks like Cooke Collegians and Millpark will contest the title although Dunmurry and Newforge might cause a few problems if they can maintain their challenge. By a strange twist of fate the top two teams face the bottom two on Saturday and then face each other on Sunday. We can expect Cooke Collegians to beat Ards at home and Millpark to win on the road against Dungannon, but what about the face-to-face confrontation? I'm going for a Belfast win, but not with total confidence. Dunmurry had a fine win over Cooke Collegians last week and should continue their winning streak at Monaghan who were bowled out for only 50 by Newforge last Saturday. The Belfast club entertain Donaghadee this weekend and they'll be very confident in beating the 'Dee men after their none wickets win on the road.
ULSTER CUP
The Ulster Cup operates in the shadow of the other cup major competitions, but it offers a lifeline to some of the big teams to win a trophy and it helps measure the respective strength of NCU versus North-West club cricket. The North-West clubs had a disastrous Irish Senior Cup campaign this season and they'll want to win bragging rights, but they face some tough matches if they are to succeed. Eglinton to beat Carrickfergus at home seems their best hope, as Brigade will find it tough against Waringstown at Beechgrove and Donemena won't be over-confident about their visit to The Green where they have struggled in the past. In the other match Instonians play Civil Service North and I expect them to avenge their league defeat two weeks ago. If these results pan out three NCU teams could be in the last four and if Carrick take their A game to Eglinton it could be a clean sweep.
The same could be said in the Ulster Shield where high-flying Downpatrick should beat Fox Lodge at the Meadow and although they are travelling to Killyclooney, Woodvale can win on the road.
It all promises to be an entertaining weekend and remember, predictions mean nothing, it is performance that counts!
Clarence Hiles
Editor