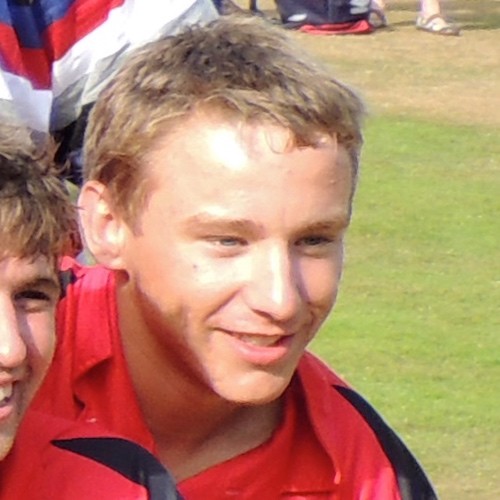 ADAM FLIES THE NCU FLAG
The Ireland Under-19 team got an unexpected bonus when Australia withdrew from the World Cup for security reasons and the ICC invited Ireland to take their place. The tournament starts in Bangladesh at the end of the month, but the squad leaves next week for warm-up games and preparation in Dubai.
Adam Dennison is the only NCU player in the 15-man squad that includes five players from the North-West and nine from Leinster. The team will be captained by the talented Jack Tector from Dublin YMCA. Jack is joined by his brother Harry in a squad, which includes two sets of brothers including the highly rated McClintock twins, Gary and William, from Donemana.
NCU representation is not limited to Adam, as the Head Coach will be Ryan Eagleson and one of the Assistant Coaches is Nigel Jones.
NCU cricket is playing catch-up with its youth development programs having slipped down the pecking order in recent years. A lot of work is going on behind the scenes orchestrated by NCU Vice-Chairman Alan Waite and a team of hard-working coaches, but it may take a few years for this to be reflected at Under-19 level.
Adam Dennison is one of the most promising young batsmen to emerge in the last decade. Son of former Ireland and Waringstown opener Davy, he has many similarities with his talented father. Identified early by both club and country, he has become one of the vital clogs in the strong Waringstown team and is producing the performance to back the huge expectations placed on his young shoulders.
Ireland's preliminary pool includes India, New Zealand and Nepal with the first match slated for 28 January.
We wish them well.
The full squad and officials are;
Jack Tector (captain) (YMCA), Rory Anders (Phoenix), Andrew Austin (Bready), Varun Chopra (Coleraine), Adam Dennison (Waringstown), Stephen Doheny (Rush), Aaron Gillespie (Strabane), Josh Little (Pembroke), Gary McClintock (Donemana), William McClintock (Donemana), Tom Stanton (Merrion), Harry Tector (YMCA), Fiachra Tucker (Pembroke), Lorcan Tucker (Pembroke), Ben White (Phoenix).
Management;
Team Operations Manager: Simon Dyke
Head Coach: Ryan Eagleson
Assistant Coach: Craig Hogan
Assistant Coach: Nigel Jones
Physiotherapist: Niamh Connolly