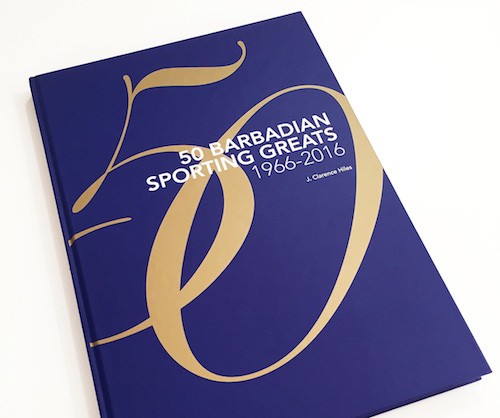 Pamela and I are delighted to announce that the latest addition to the Hiltop Publications collection, 50 Barbadian Sporting Greats 1966-2016, is now available.
Penned to celebrate 50 years of Barbados' Independence, this hardcover book centres on the stories of some of the characters who have dedicated their lives to sport in Barbados. Each personality is inspirational and has contributed greatly to Barbados' role as one of the greatest sporting nations in the world.
If you would like a copy, please email Pamela at sportingb@caribsurf.com.
Many thanks,

Clarence