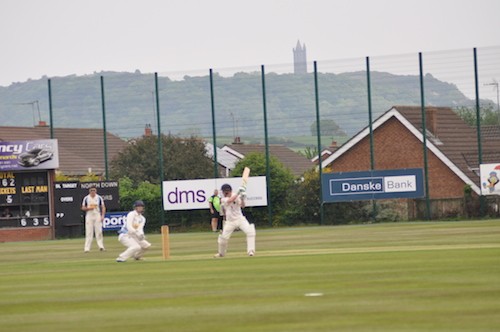 It was a kind draw for Northern teams in the next round of the Irish Senior Cup. Seven of eight was a dream draw, and Muckamore was the unfortunate traveller to Merrion.
Big expectations are within the NCU as several teams are well placed to go into the quarterfinals, although the Dublin teams travel better than Northerners. Some of the exchanges are worthy of a finals as there aren't too much between the teams. The balance might be tipped by local support in home territory. Lisburn (against Balbriggan), North Down (against Phoenix), and CIYMS (against YMCA) have a great opportunity to rattle Dublin supremacy, and The Hills at Donemana will have to be at their best. The Hills are doughty rivals, but a big advantage lies on home turf, and it will be a big surprise if they lose.
Instonians has built a formidable team in 2017, and they shouldn't slip with Dublin YMCA at Shaw's Bridge. Inst is the team to beat in NCU cricket these days, so I don't fancy the Dubliners.
Muckamore face a huge hurdle at Merrion, but they aspire at the highest level, so what better than to topple Merrion's impressive pedigree?
Waringstown is unlikely to lose at Coleraine in the NCU-North-West exchange, given their strong resources with both bat and ball. They need to bounce back after a few setbacks this year, and they can't underestimate their rivals. Bready will need to be at their best against Pembroke, although being at home they could be the surprise choice.
Knockout competition gives everyone a chance, so why deny a Northern whitewash?
Dare to dream?
The matches in both competitions will be played on Sunday June 11th, with the reserve date, if required, Sunday June 18.

DRAW
Lisburn v Balbriggan
CIYMS v YMCA
North Down v Phoenix
Donemana v The Hills
Coleraine v Waringstown
Bready v Pembroke
Instonians v Brigade
Merrion v Muckamore